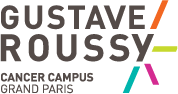 Streamlining 
The Cancer Care Journey
Synapse Platform processes clinical data and remote symptom data to provide synchronized decision support from prescribing through at-home self-administration for improved care coordination and patient engagement.
One Platform for
Real-Time Coordination
Synapse Platform provides real-time actionable insights across the patient's oral chemotherapy treatment so healthcare providers are better informed, and able to act.
Remote patient monitoring

Easy-to-read care event history

Traceable exchanges for efficient patient follow-up

Digital patient engagement

Interoperable with EHR systems
Easy-to-Use
Personalized Care
Goodmed®, our patient-dedicated mobile app, integrates with Synapse Platform's healthcare professional solutions for valuable remote symptom reporting.

Using the app, patients can easily manage their treatment progress and stay in touch with their care team to report adverse drug events, treatment adherence, vulnerability.
Integrated Solutions 
for Better Outcomes
Increases patient safety
It makes patients' drug treatments safer and improves coordinated care.
Patient-Reported Outcomes (PRO)
Automated insights based on direct patient feedback via the Goodmed mobile application.
Improved Treatment Adherence
Increases patient engagement and encourages active participation in their own care.
Tracked Self-Administration
The Goodmed mobile application allows patients or their caregivers to easily and effectively manage their treatments.
Reinforced Collaboration
Facilitated communication and visibility between healthcare professionals, who can then adjust the drug treatment plan as needed.
HIPAA compliant
Synapse Platform is fully private, secure, and HIPAA compliant.