ATA2021
As the European leader in prescription assistance for telemedicine platforms, Synapse Medicine will be attending ATA's 25th Annual Conference & Expo, which is the world's largest telehealth innovation conference. Get in touch with us to join us on this event!

Theme
Discover the latest telehealth innovations

Dates
Tuesdays & Thursdays, June 2021

Details
Digital event
Attendees
More than 150 attendees


The World's Largest Telehealth Innovation Event
ATA2021 focuses on how telehealth enables flexible, inclusive and contemporary care delivery. This event is an opportunity for Synapse Medicine to discuss crucial issues regarding the evolution of telemedecine, and to present our prescription assistance platform.

Meet With Industry Leaders and Experts
Sharing insights on emerging technologies and opportunities.

50 Educational Sessions
Highlighting new frontiers and emerging best practices as well as the latest trends of telehealth.

Case Studies and Concrete Applications of Telemedicine
Including preventive care, mental health and other specialties.

Synapse Medicine, a Leader in Prescription Assistance
Synapse Medicine is the European leader in prescription assistance.

Learn More About Our Prescription Assistance Platform
Discover our prescription assistance technology for telemedicine platforms.

The leading Medication Intelligence Platform
Learn how our Medication Intelligence technology makes prescription safer and decision-making easier.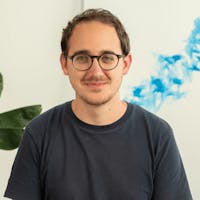 Clement Goehrs
Co-founder and CEO of Synapse Medicine
"ATA2021 is one of the largest events dedicated to telemedicine innovations. As the European leader in prescription assistance, we are pleased to be part of this internationally renowned event. It is an opportunity for us to exchange with key players in this emerging sector, and to present our solutions ensuring the safety of remote prescriptions."

Get in touch with Clément Goehrs here : Linkedin