Book your demo now
Contact us to find out more about our customisable solution for your telemedicine platform.
Instant assurance of prescription safety
Detection of drug interactions and contraindications based on clinical background.
Reliable, continuously updated medical information
Exclusively from official sources (ANSM, HAS...), completely independent from the pharmaceutical industry.
Time savings for users
Optimisation of prescription times and enhancement of the user experience.
Components that are easy to integrate
Simple integration of our prescription aid components in your telemedicine platform.
A flexible solution in the form of APIs and components that integrate seamlessly into your telemedicine platform's interface
Easily integrate our APIs and prescription components into your telemedicine platform.
Auto-complete API
Generates drug entity suggestions such as brand names, active ingredients or therapeutic classes in real time as the user types.
Maximum dose
Alerts physicians when the maximum dose is exceeded.
Drug interactions
Identifies any potential drug interactions within the prescriptions.
Side-effects
Informs users of the frequency of undesirable side-effects according to patients' treatments.
Contraindications
Detects contraindications based on patients' clinical parameters.
STOPP/START criteria
Lists all of the STOPP criteria detected on the prescription.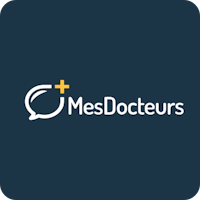 Thomas Archambaud
Lead Product Manager - MesDocteurs
Synapse Medicine's components have been met with great enthusiasm within the MesDocteurs medical community. Physicians are eager for more innovative tools and services that can help them improve patient care. The prescription aid components and APIs have been very easy to integrate into our telemedicine platform thanks to their attentive technical support team and intuitive documentation.