Patient Safety for Telemedicine Platforms with Medication Intelligence
Learn how telemedicine platforms can secure prescriptions, facilitate real-time decision making, and improve user experience by integrating a medication intelligence technology. This ebook will cover:
Prescription Challenges
The three main prescription challenges for telemedicine platforms
Medication Intelligence
How Medication Intelligence makes prescriptions safer and decision-making easier
Patient Safety
How Synapse Medicine guarantees patient safety
Telemedicine Case Study
How MesDocteurs, a leading French telemedicine platform implemented Synapse Medicine's Medication Intelligence

One API and a component library to secure prescriptions
Synapse Medicine's Medication Intelligence technology checks in real-time the prescription safety level
Auto-Complete Search API
Suggests as the user types drug entities such as brand names, active ingredients or therapeutic classes.
Maximum Dose
Alerts physicians when the maximum dose is exceeded.
Drug Interactions
Identifies any potential drug interactions within the prescriptions.
Side-Effects
Informs users of the frequency of undesirable side-effects according to patients' treatments.
Contraindications
Detects contraindications based on patients' clinical parameters.
STOPP/START Criteria
Lists all of the STOPP criteria detected on the prescription.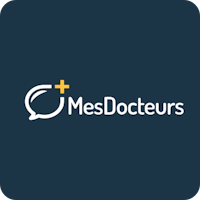 Marie-Laure Saillard - CEO MesDocteurs
CEO - MesDocteurs
"We use Synapse Medicine for several of our telehealth solutions. The module helps to ensure the safety of doctors' prescriptions, and our physicians appreciate having this access to information as much as they appreciate the reliability of the service provided."