Synapse Medicine at Himss 22
Synapse Medicine will be attending Himss 22 in Orlando. Contact us now to schedule a meeting!

About Synapse Medicine
Discover how Synapse Medicine facilitates medication reconciliation, pharmacovigilance, and prescription safety with its Medication Intelligence platform.

Dates
14th-18th March 2022

Event Location
Innovation Live Area at Orange County Convention Center
Our Team at Himss 22
Clement Goehrs, Iris Pujade, Franck Tricot, Nadjib Bennaï, Benoit Egarnes, Amandine Caekaert


Improving patient safety with Synapse Platform
Synapse Platform transforms care by enabling healthcare professionals and the general public access to the best medicine.

Powered by Medication Intelligence
Synapse Platform's Medication Intelligence technology provides a comprehensive overview of drug-related information to facilitate medical decision-making.

A Suite of Solutions
Synapse Platform solutions are serving telemedicine technologies, hospitals, insurances, and software companies to secure every step of the healthcare journey.

Facilitating Medication Reconciliation
Synapse Medicine's medication reconciliation digital solution helps optimizing the med rec process and preventing medication errors.

Automating Pharmacovigilance
Synapse Medicine's pharmacovigilance technology named "Medication Shield" facilitates the management of adverse event reports.

+50 Partnerships Worldwide
Synapse Medicine operates in 7 countries such as USA, France, UK, Japan, Germany, Italy, Spain.

3 COVID-19 Initiatives
Synapse Medicine developed 3 COVID-19 initiatives that help make a difference since the beginning of the pandemic. Its Medication Shield technology currently automates the pharmacovigilance of the COVID-19 vaccination campaign in France and won the Prix Galien award in December 2021.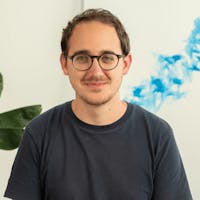 Clement Goehrs
Co-founder and CEO of Synapse Medicine
"As the European leader in medication reconciliation, we are pleased to participate in Himss 22. It is a great opportunity for us to present our digital solutions that improve patient safety "

Get in touch with Dr. Clement Goehrs: Linkedin