VivaTech 2021
Synapse Medicine is attending VivaTech 2021, Europe's biggest startup and tech event.

Theme
Latest innovative health tech solutions

Dates
June 16-19, 2021

Details
Paris & online
Attendees
13,000 startups, from 125 countries


Europe's Biggest Startup and Tech Event
VivaTech is Europe's go-to annual event dedicated to digital transformation and startup growth, which brings together the world's top business leaders, startups, investors and researchers. Meet us at this major event to discover how Synapse Medicine developed COVID-19 initiatives while building its new coordinated care and technology.

A Unique and Immersive Experience
Dive into the latest innovations and engage with attendees from all over the world.

13,000 Startups
Showcasing their latest innovations to those who mater.

3,300 Investors
To discuss trends and maximise business opportunities.

Strengthening Pharmacovigilance with AI
Discover how our technology supports pharmacovigilance teams in the COVID-19 French vaccination campaign.

The covid19-medicament.com Platform
Learn more about covid19-medicament.com, which allows anyone to check whether a given medicine might worsen COVID-19 symptoms.

A New Coordinated Care Technology
Discover how the Synapse Platform ensures patient's safety at every transitions in care.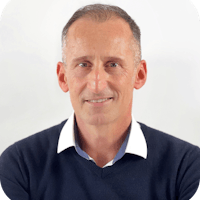 Our speaker at VivaTech 2021 : Franck Tricot, Senior VP Strategic Partnerships at Synapse Medicine
Since the beginning of the COVID-19 health crisis, our teams worked hard on developing technological solutions for both healthcare professionals and the general public. In this session, Franck Tricot will explore how Synapse Medicine developed COVID-19 initiatives while building a new coordinated care technology.

Get in touch with Franck Tricot here : Linkedin