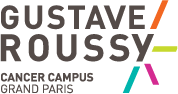 Fluid and Responsive 
User Interface
Intuitive and Smooth
Medication reconciliation user experience.
Efficient
Saves time importing data to the medication history including regimens followed at home.
Drag & Drop
Allows you to easily build the Best Possible Medication History (BPMH).
Personalized Insights
Automated discrepancy detection.
Effective Information Exchange
Provides access to medication history and medication reconciliation documents.
User Experience That Puts the Care Team First
Client Testimonial
AP-HP Sorbonne Université uses Synapse Platform's medication reconciliation solution to increase patient safety
Thierry Le Marec
Hospital Pharmacist, AP-HP Sorbonne Université
"When doing medication reconciliation, the whole process of entering and interpreting the patient's therapies often takes a long time. This is usually done on paper or in Excel spreadsheets, which can lead to errors.

Our partnership with Synapse Medicine has allowed us to change the way we think about medication reconciliation: it is reassuring, it makes routine clinical pharmacy activities much easier and faster."
Avoid Prescribing Errors by
 Removing Virtual Barriers
Connecting the dots to enable true interoperability, time savings and improved patient outcomes.
Holistic View of Your Patient Population
Synapse Platform's medication reconciliation technology provides real-time actionable insights across your patient population.
Complete view of your patient list
Advanced patient characteristics filtering
Patient list updated in real-time to facilite care coordination
How to improve patient safety with Medication Reconciliation
During this webinar, Sonam Shah and Amandine Caekart discuss how Synapse Medicine's medication reconciliation platform improves patient safety and facilitates coordinated care.


You will learn:
The impact Synapse Medicine has on patient safety
How Synapse Medicine creates value in value-based care arrangements
How a smooth medication reconciliation user experience puts healthcare professionals first

Why Synapse Platform for
 Medication Reconciliation?
Increases Patient Safety
It makes patients' drug treatments safer and improves coordinated care.
Medication Errors Detection
It decreases iatrogenic risks by automatically detecting discrepancies and/or medication errors.
Improves Treatment Adherence
It increases patient engagement and participation in their own care.
Fosters Team Collaboration
It shares hospital pharmacist's expertise with physicians, who can adjust the drug treatment according to any discrepancies detected.
National Requirements
Synapse Platform helps satisfy the ARRA (American Recovery and Reinvestment Act) and Joint Commission's requirements.
HIPAA Compliant
Synapse Platform is designed to be private, secure, and HIPAA compliant.