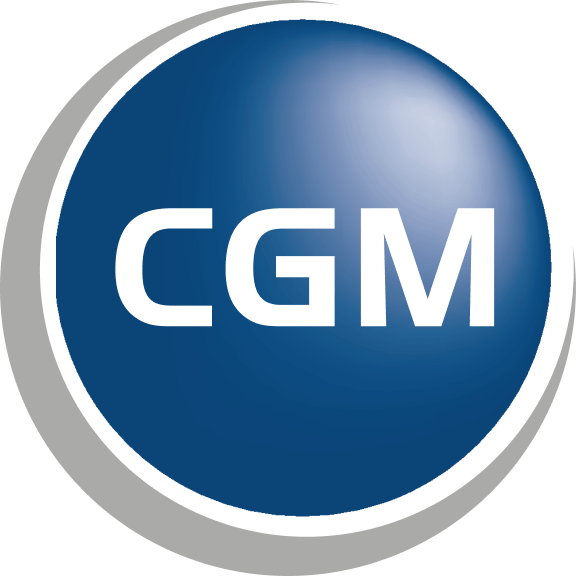 Automate treatment entry when importing a prescription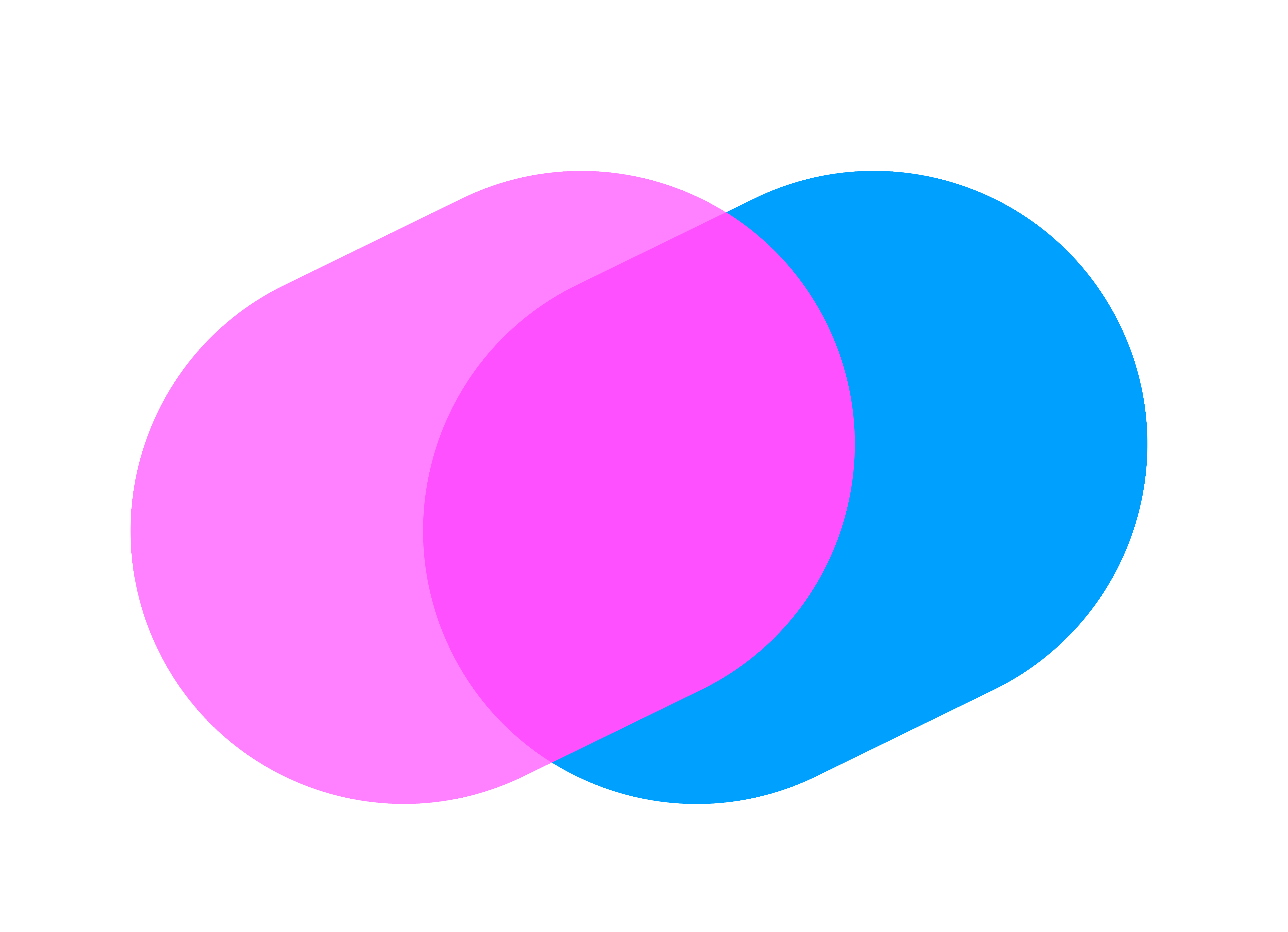 All prescribing formats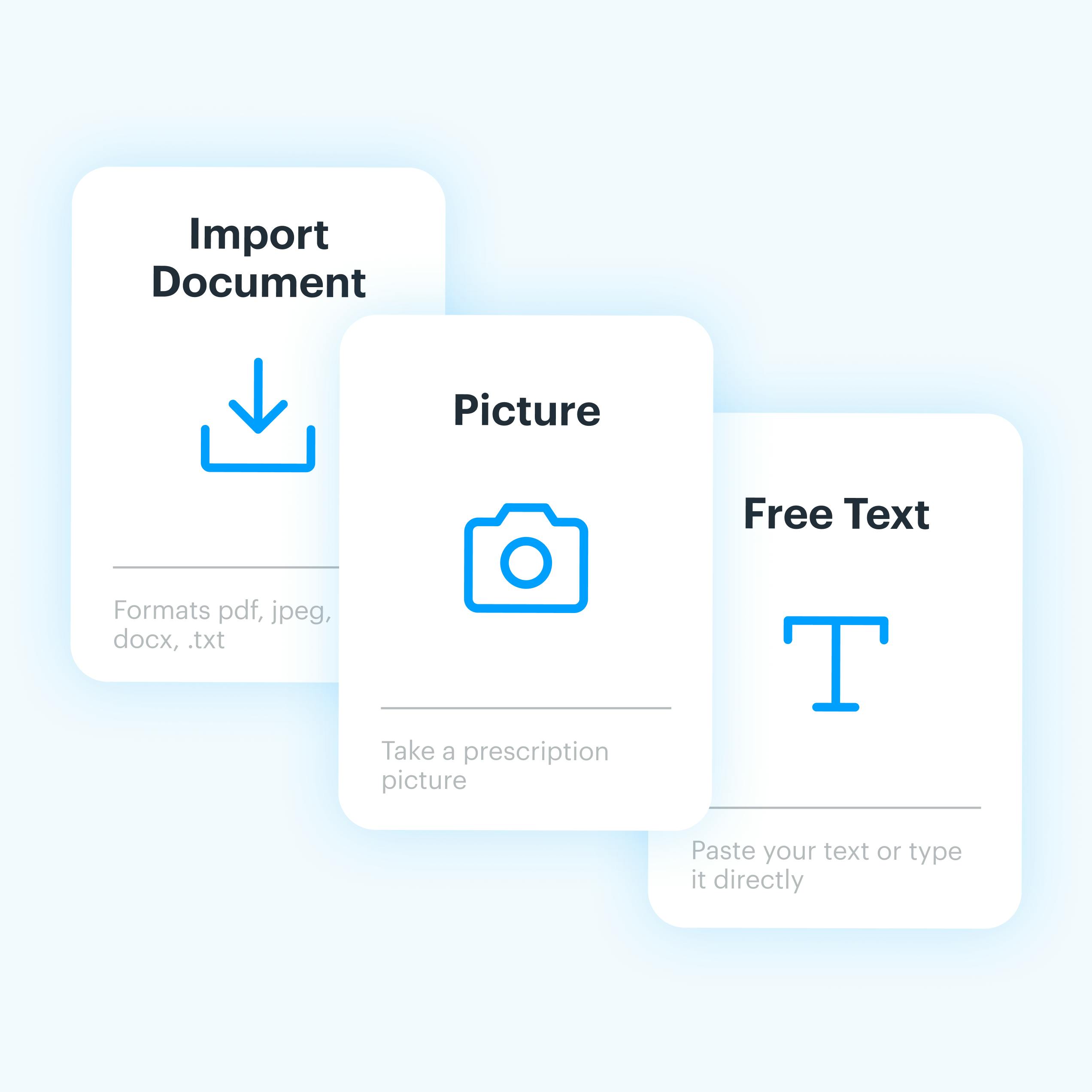 Automatic prescription recognition allows you to easily import prescriptions through:
picture

documents (pdf, jpeg, png, docx, .txt)

Free text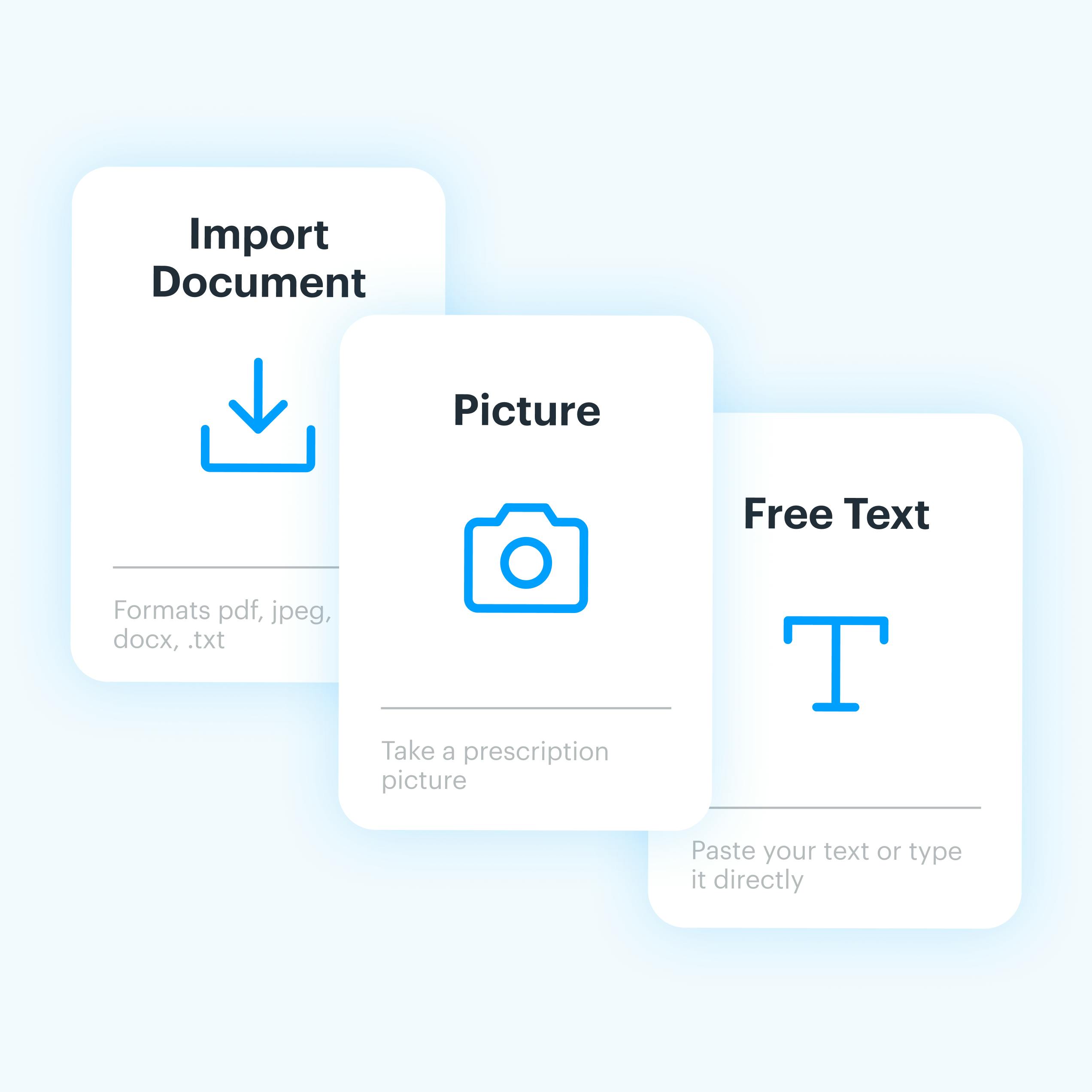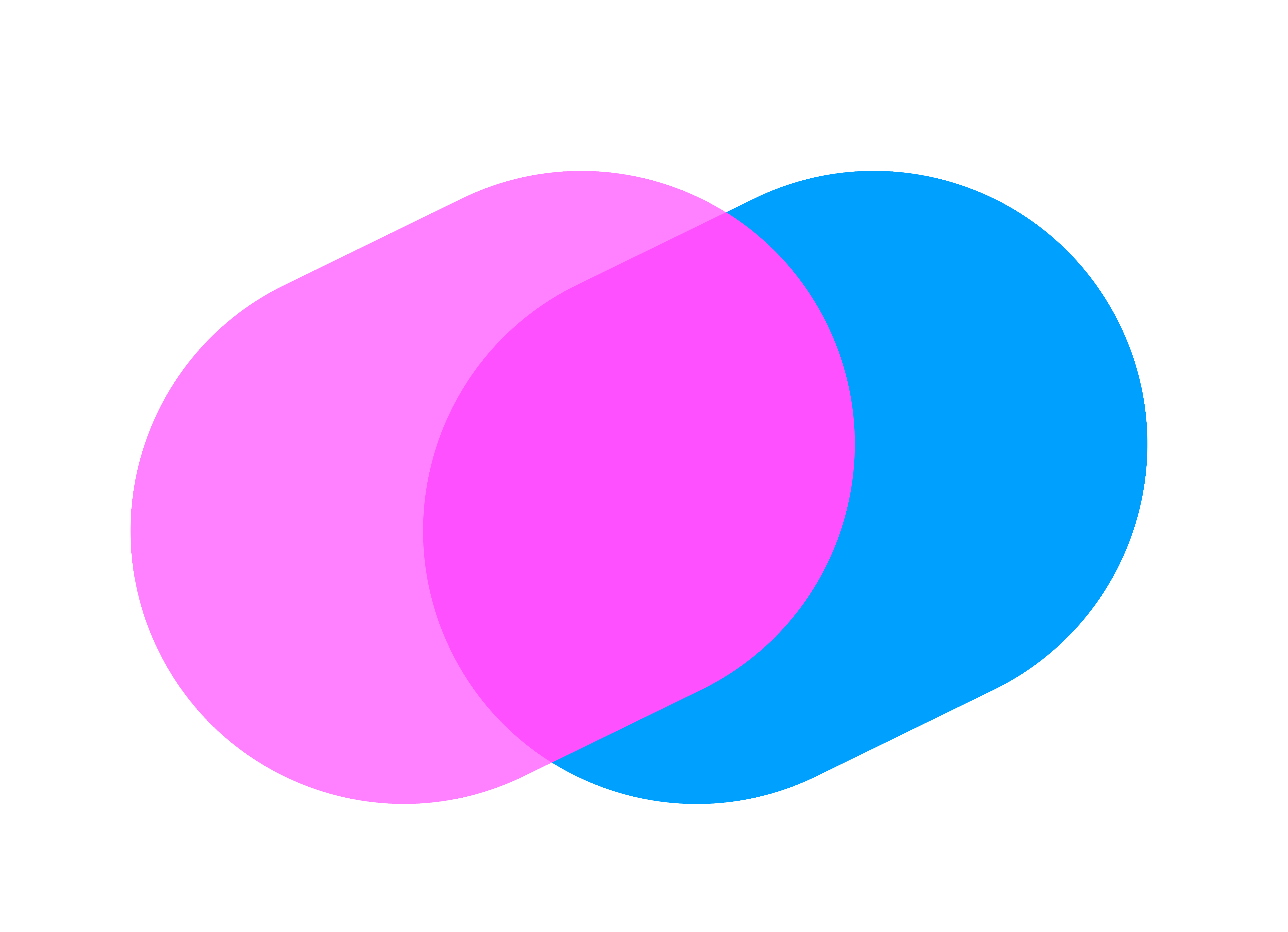 Key Information Detection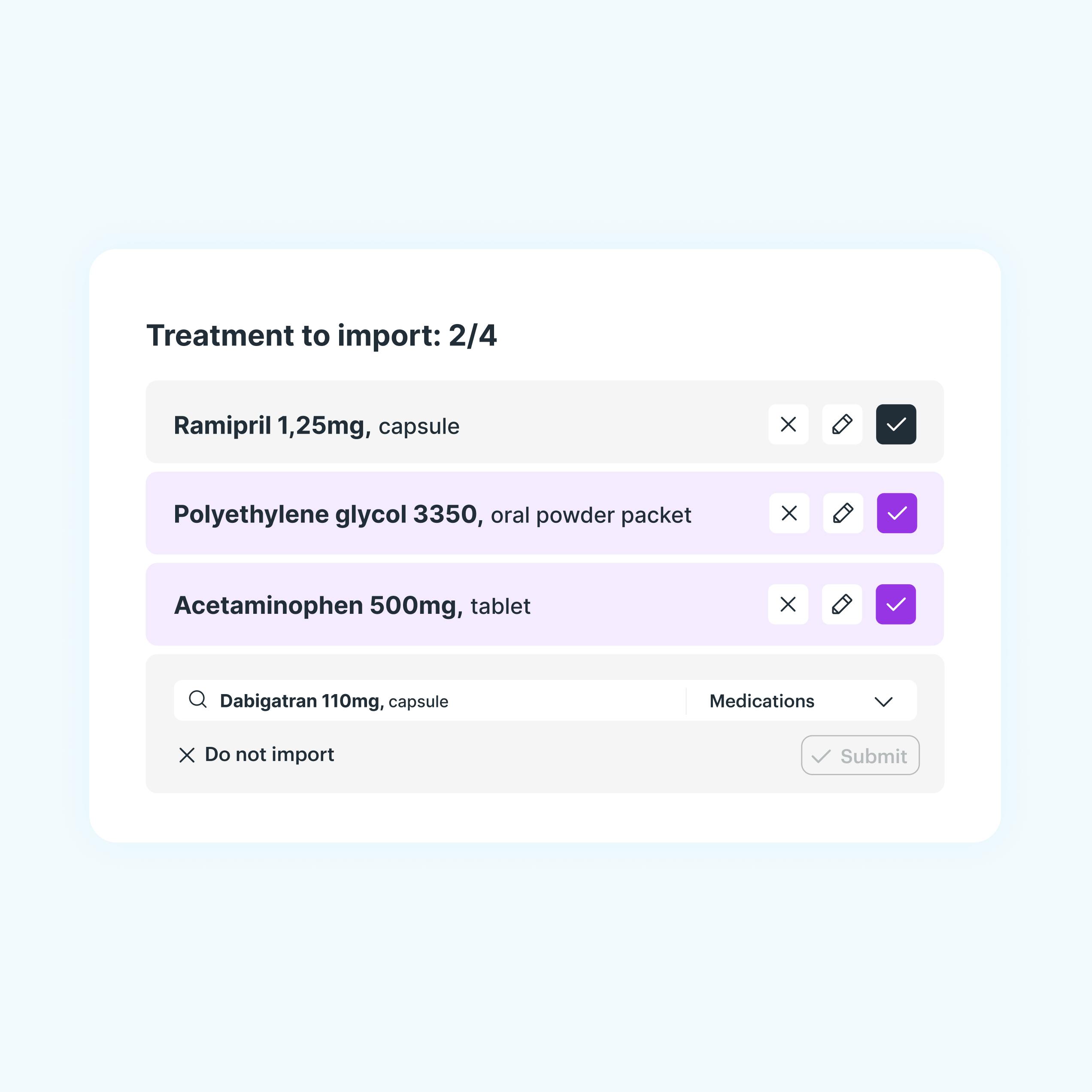 Synapse Medicine's Data Import component automatically detects information about treatments: molecule, dose, form.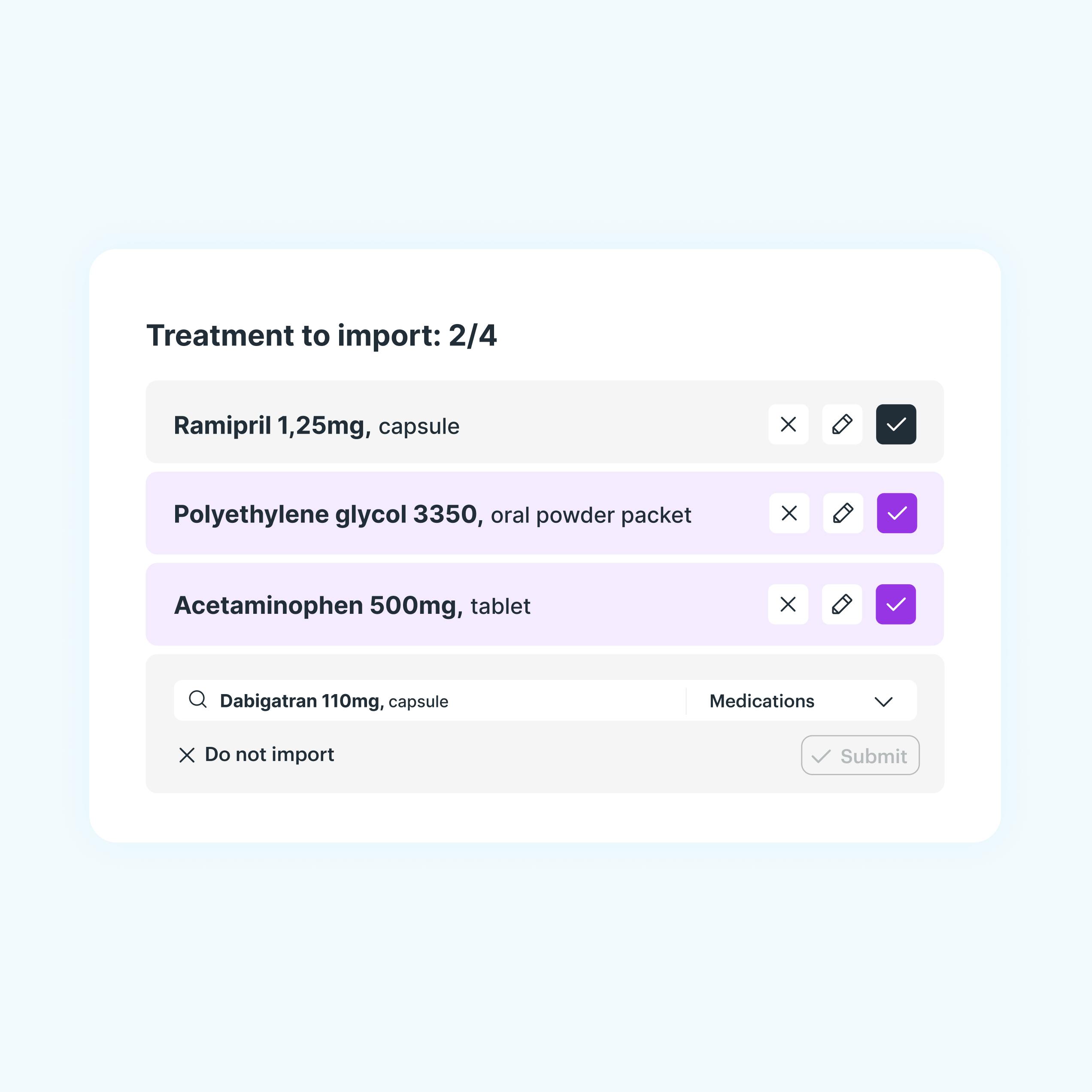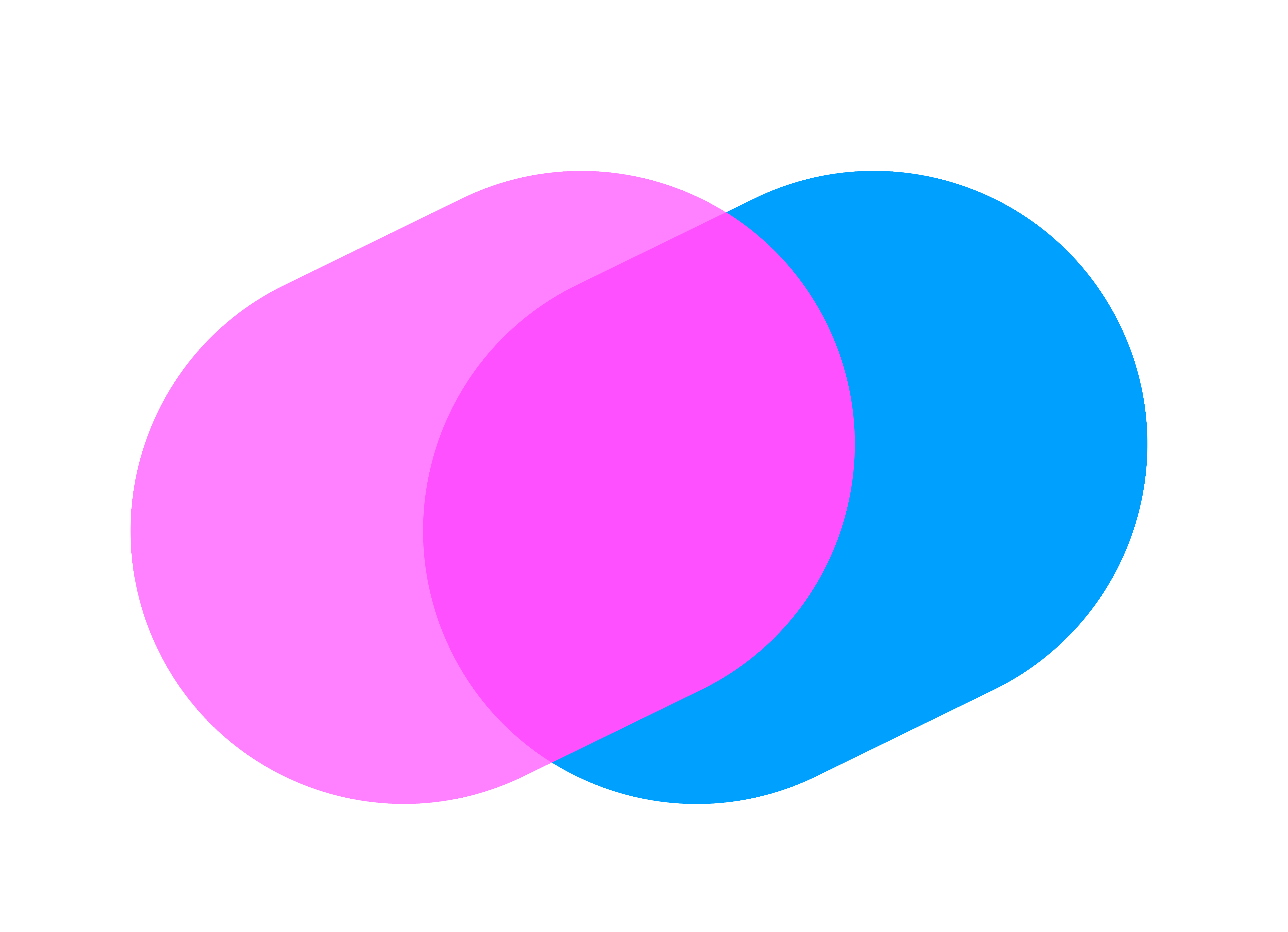 Modify imported information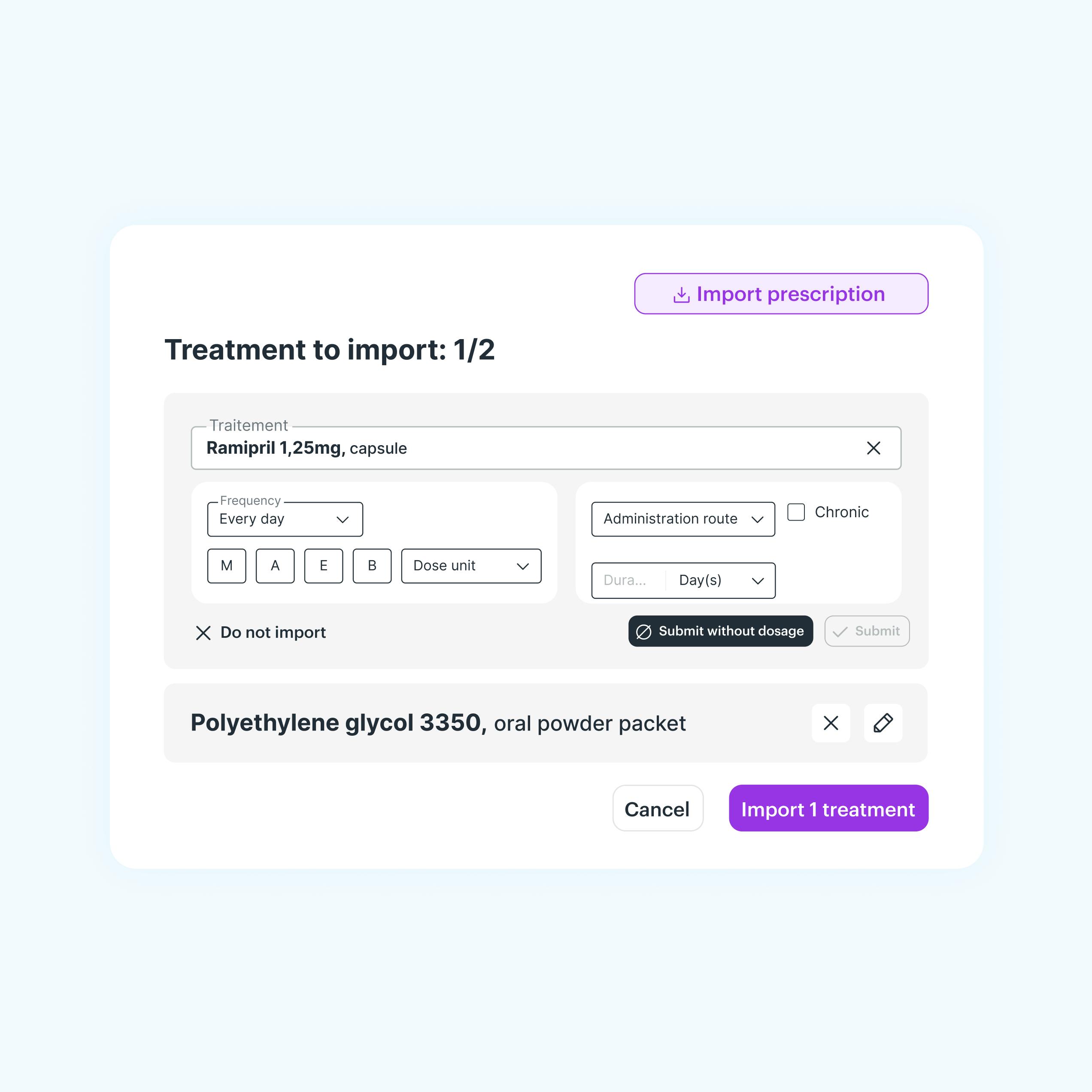 The imported data can be manually edited: users are free to add additional information concerning the patient's medication management.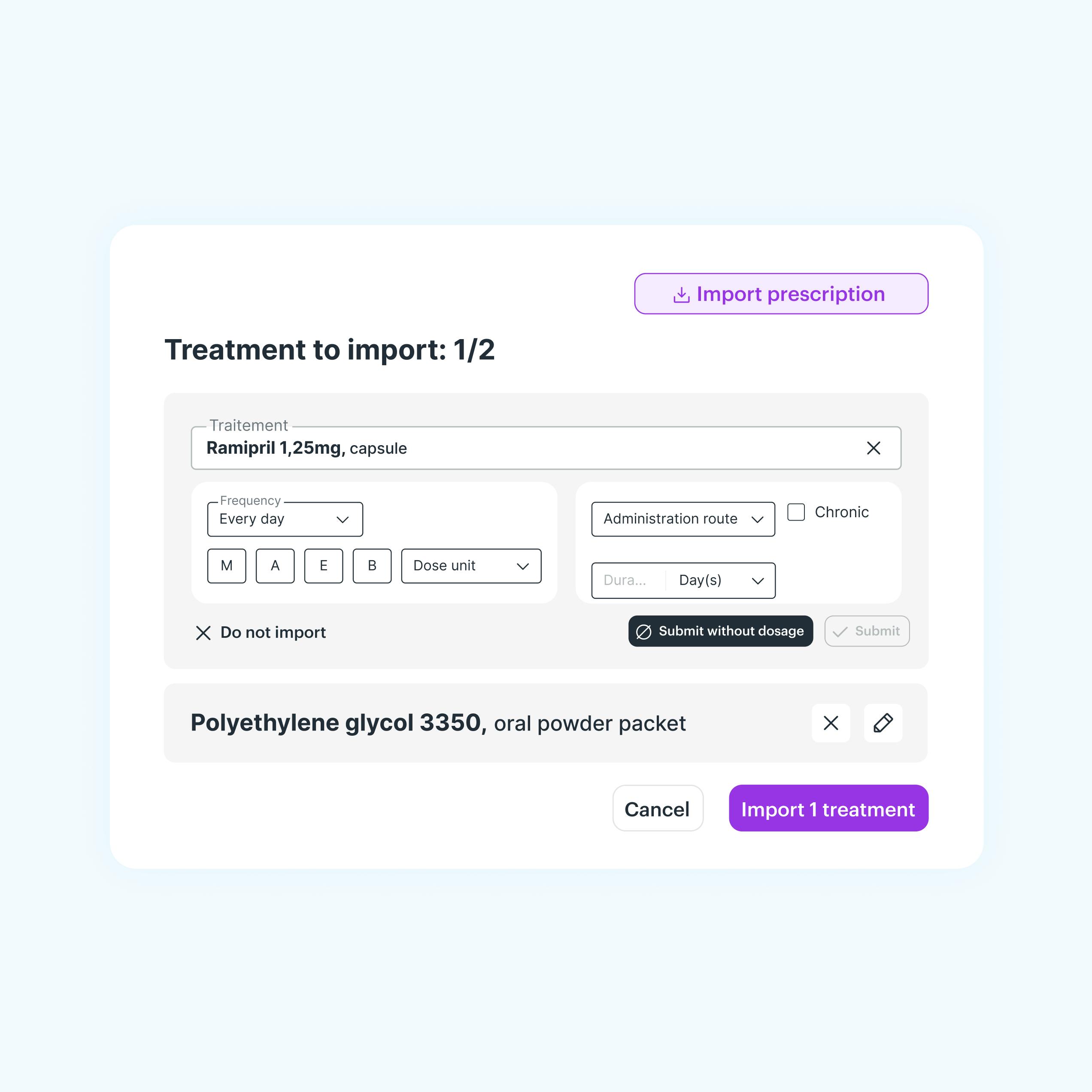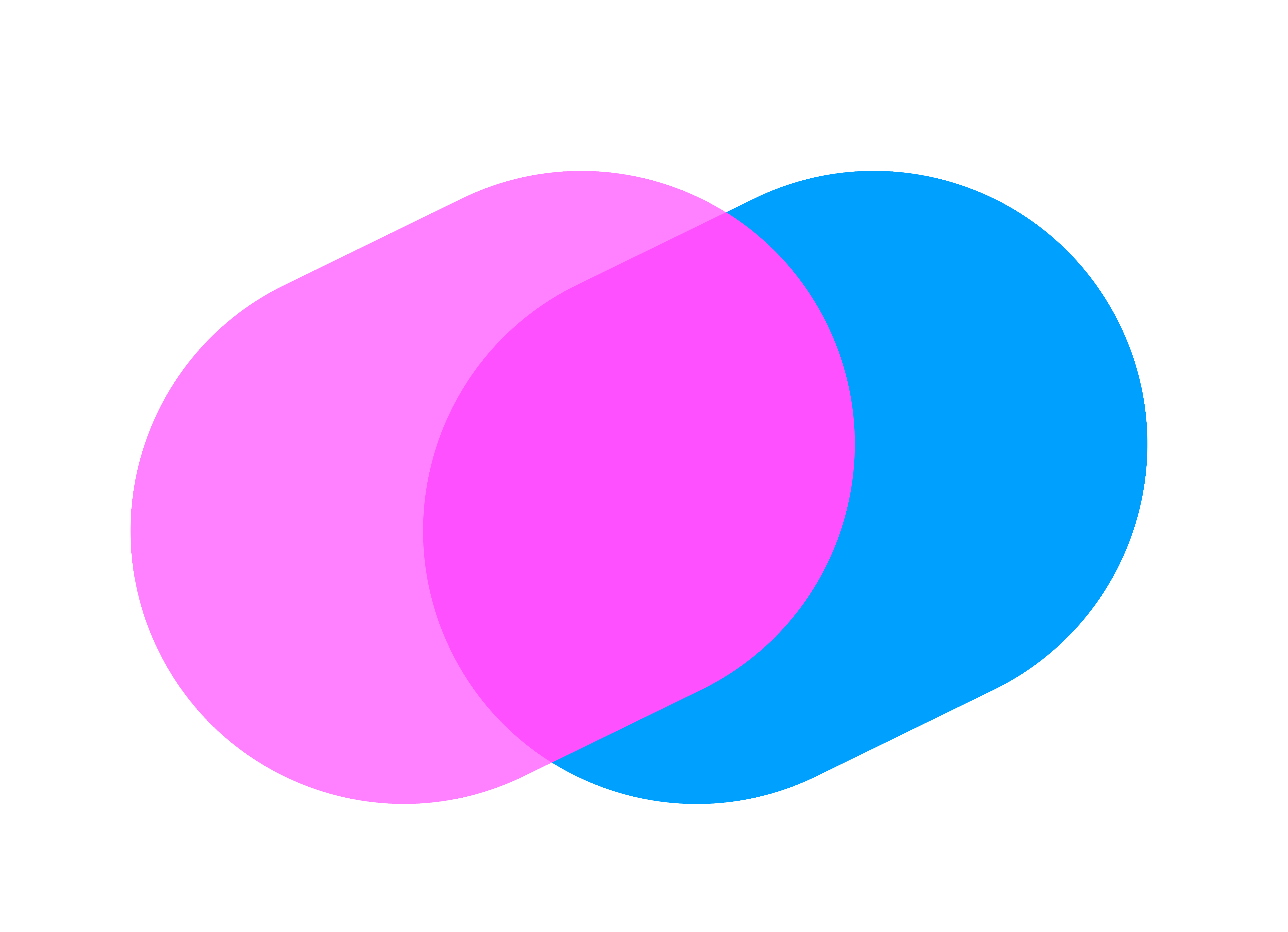 Increased accuracy over manual entries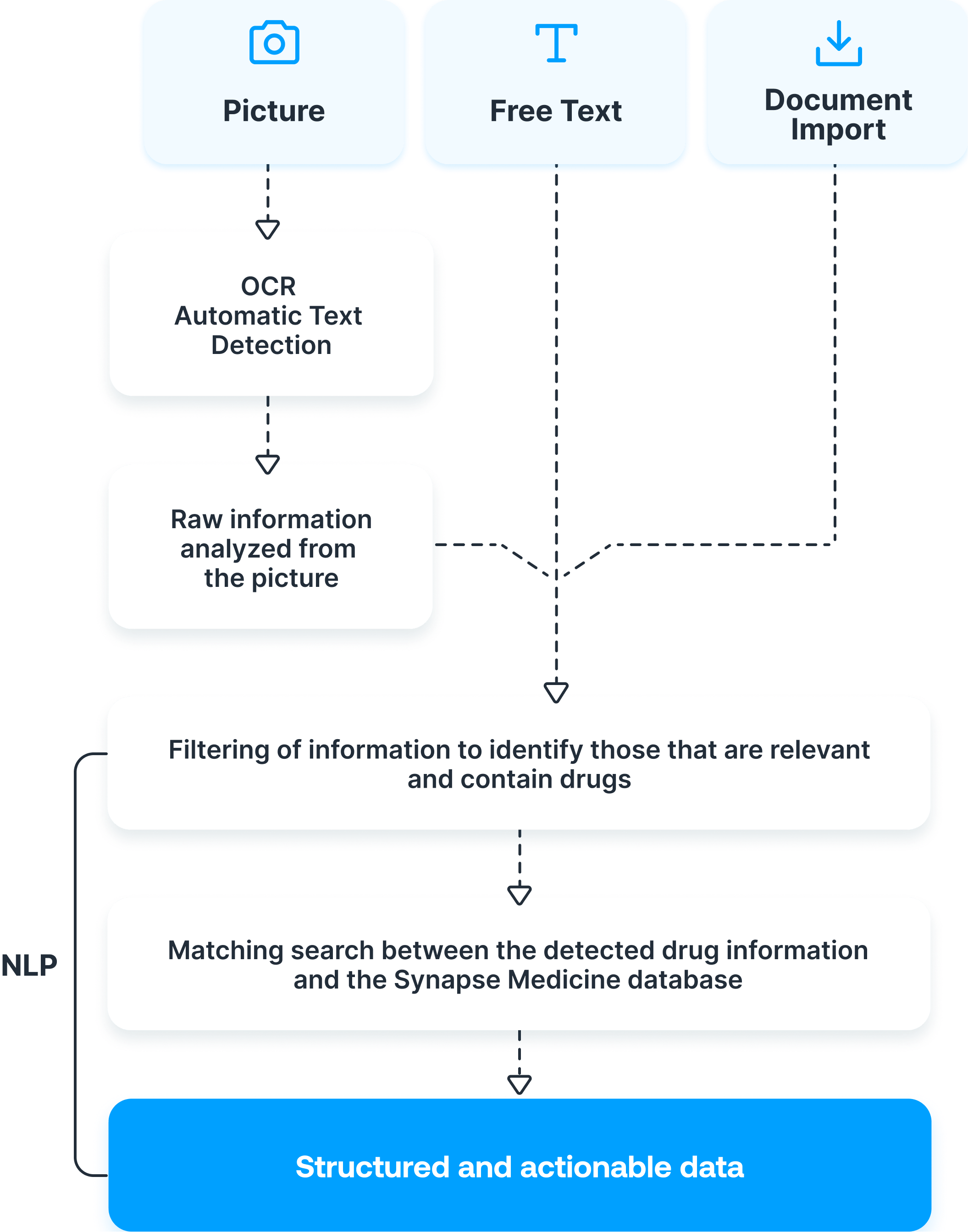 Thanks to our natural language processing (NLP) algorithms, this component scans and converts free text into structured data. It eliminates errors associated with the manual entry of treatments, saving prescribers time.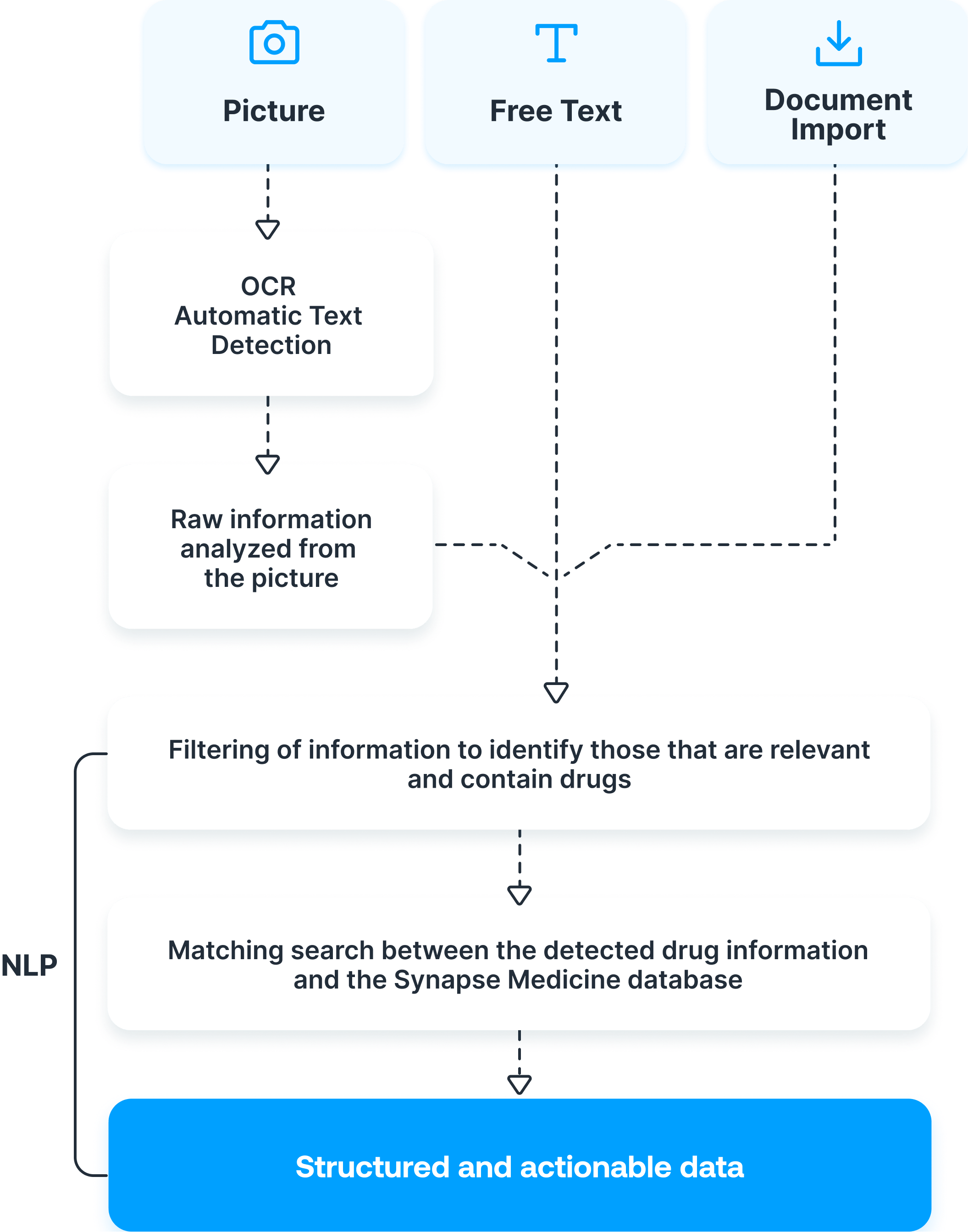 Enhance the User Experience of Your Software
This component can be customized according to your design system and user interface to meet your needs as simply as possible.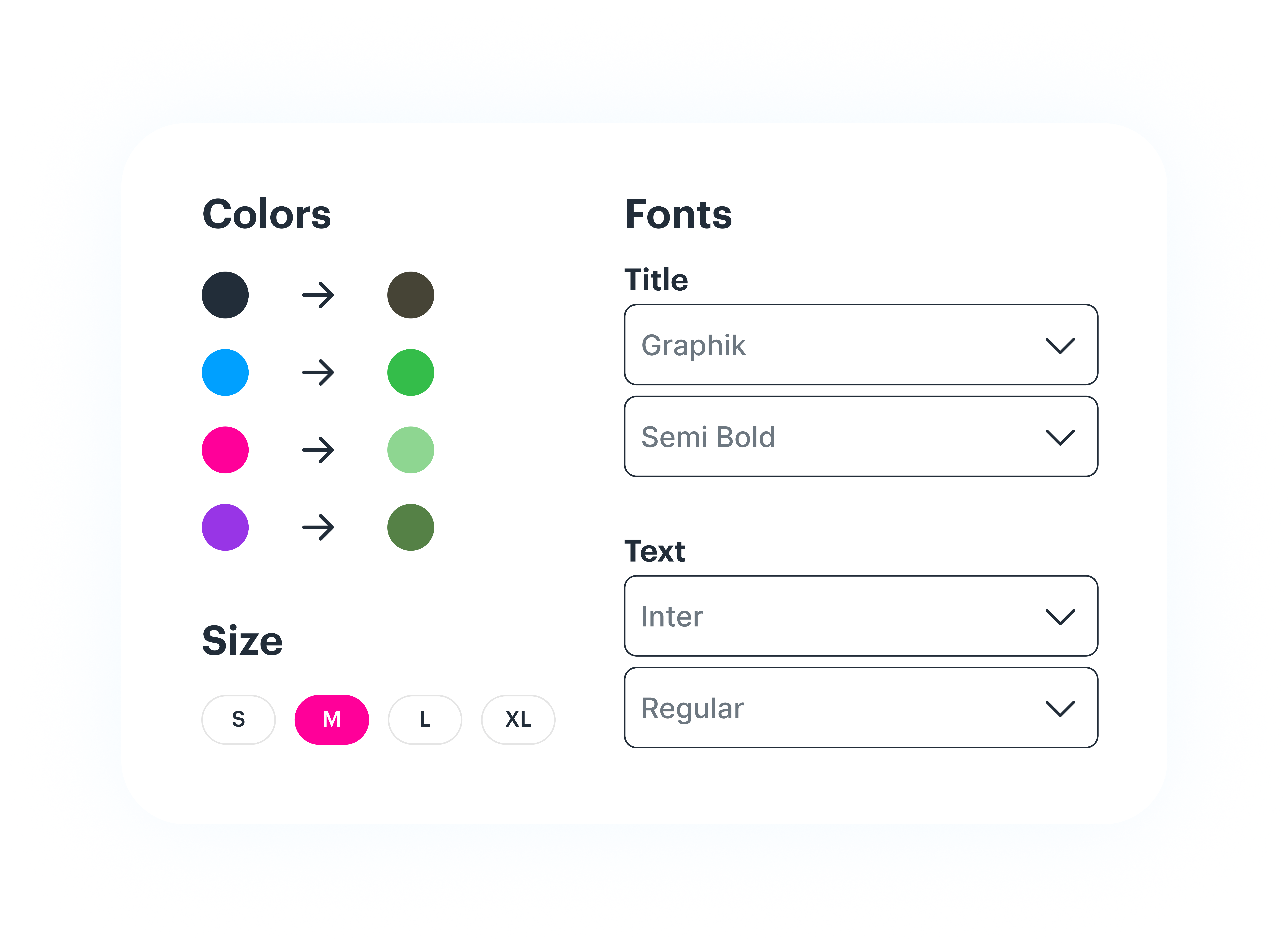 Unlock the Full Potential of Our Components
Our clinical decision support components are designed to natively integrate and synergistically work with each other.
Order Entry
Entering the dosing specifics when prescribing a medication.
Learn more
Monographs
Gives users quick access to all available information on a drug.
Learn more
Why Synapse Components?
Based on Certified Medical Sources
Our components are exclusively based on official and certified medical sources, such as DailyMed.
Designed by Synapse's Medical and R&D Teams
Our medical and technical team consists of over 70 individuals who regularly publish on their R&D work.
Coming Soon
Additional Features Based on AI
We implement natural language processing algorithms to optimize time spent on prescription creation and improve comfort in medical decision-making. Look for these additional features in our components soon.