Retrospective: A Look Back at Synapse Medicine's 2020 Highlights Reel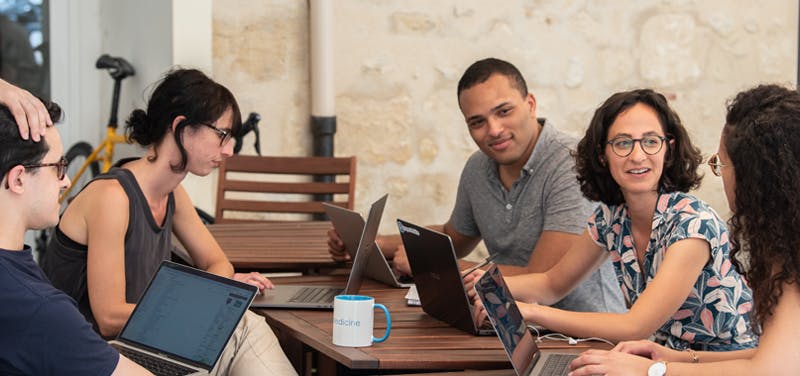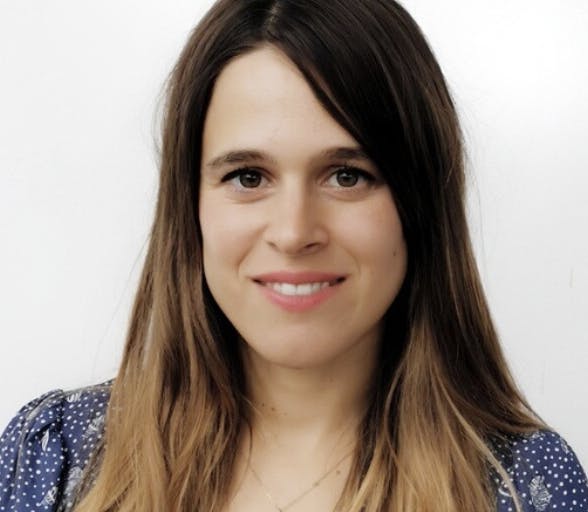 Hanna Schmidt
Content Marketing Manager
Several Synapse Medicine employees contributed to this article, which will revisit many of the great projects the company worked on throughout 2020. We're also taking advantage of this occasion to share our goals and vision for 2021 with you.
January 2020: ProSIT, a project seeking to make care pathways safer using artificial intelligence, won the PREPS call for projects.
The ProSIT project was developed jointly by Bordeaux University Hospital, Rennes University Hospital, Georges-Pompidou European Hospital AP-HP, and the French National Institute of Health and Medical Research (Inserm). In January 2020, it won the PREPS (French Research Program on Performance of Healthcare Systems) call for projects run and financed by the French Ministry for Health. The idea behind the project was to create a tool that could automatically identify risks when several drug treatments are taken together. Its end goal is thus to make care pathways safer using artificial intelligence.
Francesco Salvo, the pharmacologist from Bordeaux University Hospital managing the project, felt that winning was the culmination of many months of hard work that brought together people working in vastly different fields. "This collaboration with Synapse Medicine is particularly attractive to us because it relies on their experience in machine learning applied to healthcare data," he said.
This joint project with three of the largest hospitals in France has demonstrated the trust that the public authorities and hospitals have placed in Synapse Medicine to provide support to healthcare professionals and patients on a daily basis. It is also an innovative project that is in line with the 2018-2022 French national healthcare strategy objectives, which aim to lower the number of irrelevant prescriptions.
Three major initiatives to combat the COVID-19 epidemic
Like many other major players in the french healthtech sector, Synapse Medicine swung into action at the beginning of the COVID-19 health crisis to develop initiatives that could provide access to reliable and up-to-date information on using medicines safely. In Bordeaux, an ecosystem conducive to the activities of e-health start-ups and Bordeaux University Hospital's reputation bolstered these initiatives.
covid19-medicaments.com:  a platform used nearly 1 million times
On Saturday, March 14, 2020, the French Minister for Health Olivier Véran tweeted: "Taking anti-inflammatory drugs (ibuprofen, cortisone, etc.) may worsen the infection. Take paracetamol if you get a fever. If you are already on anti-inflammatory drugs, or if you are unsure, ask your doctor for advice."
Dr. Clément Goehrs (CEO and co-founder of Synapse Medicine) and Dr. Louis Létinier (clinical pharmacologist, co-founder, and medical director of Synapse Medicine) quickly recognized that patients with COVID-19 symptoms needed a tool that they could use to check whether a drug might aggravate their symptoms. They needed to act very quickly, as they knew that the situation may lead to a significant increase in calls to 15 (the health-related emergency line in France) and primary care physicians, who were already inundated with work.
Alicia Bel-Létoile, CTO of Synapse Medicine, remembers that decisive day. "When Clément reached out to me and asked me to put together a task force within the team, I didn't hesitate for a second. I knew we needed to act fast, but most importantly, we needed to offer a reliable solution, since it was going to be used by millions of people."
As it was a public health issue, Clément Goehrs and Louis Létinier quickly realized that they needed to get the public authorities involved. Thanks to our solid network of institutional partners, we were able to work on this project with the French Society of Pharmacology and Therapeutics (SFPT), the Pharmacology Department at Bordeaux University Hospital, and the French Network of Regional Pharmacovigilance Centers (RFCRPV). Prof. Mathieu Molimard (pharmacologist, Head of the Pharmacology Department at Bordeaux University Hospital, and member of the SFPT) and Dr. Annie-Pierre Jonville-Bera (pharmacologist and President of the RFCRPV association) thus constituted a scientific committee that would go on to meet daily to validate the decision trees and the text of the recommendations given on the platform. These joint efforts quickly bore fruit and covid19-medicaments.com went live on Monday, March 16 – just 72 hours later. It was shared on the Ministry for Health's website that same day at 2 p.m.
This project was more than just a show of technical prowess; it was also a social experience that attested to how involved and committed our teams are. "Our employees got so involved because they felt it concerned them, and because they truly believed in what we were trying to do. It really touched us," recalled Dr. Louis Létinier.
The site got 10,000 hits on its first day, was used nearly 1 million times in 2020, and may have helped prevent 46,000 cases of COVID-19 symptoms from worsening. Clément Goehrs spoke about the project in a blog post. "I am incredibly proud of our team and of what we have achieved. This project has proven beyond any remaining doubt that it is possible for a start-up company to collaborate constructively with health authorities and to have a nationwide impact on people's health."
In December 2020, covid19-medicaments.com won the Artificial Intelligence award in the e-Health Talents competition organized by the French Ministry for Solidarity and Health's Digital Health Agency.
The COVERAGE clinical trial
The health crisis caused by the COVID-19 epidemic has become a major problem in terms of managing an influx of patients requiring hospitalization. It is therefore critically important to promote research on treatments for those who are most likely to develop a more serious form of the disease.
In these circumstances, Bordeaux University Hospital launched COVERAGE, one of the most ambitious clinical trials for early treatment of COVID-19, on April 14, 2020. This clinical trial aims to treat over 1,000 patients aged 65 and up who have tested positive for COVID-19. It is studying three different treatments (favipiravir, imatinib, and telmisartan) and has a control arm with a zinc supplement. What sets this trial apart is that the teams go directly to patients' homes to administer the study drugs. To support the nurses and doctors involved, Synapse Medicine developed a platform that checks whether the medicines administered are compatible with the patient's usual treatments in real time. This initiative helped healthcare professionals save precious time and made the trial safer for patients.
COVID-19 vaccination campaign safety with the Medication Shield 
The Medication Shield, developed alongside the French National Agency for Medicines and Health Products Safety (ANSM) and Regional Pharmacovigilance Centers (CRPVs), arose from the ambition to help pharmacovigilance systems gather and analyze data. Its goal? To make it possible to react quickly should an unexpected situation occur after a drug is placed on the market. The project initially began in 2019, but its development was fast-tracked after the ANSM expressed that they needed tools to make the COVID-19 vaccination campaign safer. This technology is based on algorithms that analyze data from the French adverse drug reaction (ADR) reporting portal (www.signalement.social-sante.gouv.fr). It first sorts through the data, codes them using the international MedDRA classification system, and filters them by severity. The results are sent to the CRPVs, who can then read all the ADR report data faster and easier. One of the most innovative aspects of this technology is that it brings together the knowledge of many different experts in the same place, in particular those working in machine learning and pharmacology. This also forms the backbone of Synapse Medicine itself. 
To date, it remains crucial that we work in iterations and update the tool over time thanks to user feedback. So far, this feedback has confirmed that this technology does indeed save time, which is particularly important during a health crisis. Julien Jouganous, Leading Data Scientist at Synapse Medicine explained that future versions of this tool will "perform more effectively and for a larger scope, firstly by improving the UX and then by adjusting it to work with other kinds of adverse event reports. We also want to make it usable internationally."
July 2020: 8 million dollars raised to prevent drug-related risks around the world
This fundraising campaign was spearheaded by the MACSF, a leading insurance provider for healthcare professionals, with the support of Xange, BNP Paribas Développement, BPIFrance, the Nouvelle Aquitaine region, and Nicolas Dessaigne (co-founder of Algolia). It has been instrumental to Synapse Medicine's development. The funds raised allowed the company to grow faster and bolster its position as the leading prescription solution for telemedicine platforms worldwide, including in Europe, the USA, and Japan.
In the post on the campaign that we published on our blog, Stanislas Subra, head of venture capital investments at MACSF, said: "Synapse Medicine has everything it takes to become a global health tech champion in the next few years.That is why MACSF has been very happy to lead this funding round alongside XAnge and BNP Paribas Développement, and to support the further development of this start-up company that uses artificial intelligence to enable better healthcare."
A new brand image for Synapse Medicine
We also began an ambitious and fundamental project for the company around the same time – our rebranding.
Since we were aware that our old brand image could use a little bit of work, we set out to develop an identity that would inspire more trust in our Medication Intelligence solutions. The project, which was launched in April 2020, ended up being one of this year's biggest challenges for the marketing team. They needed to have finished in July, when the company was set to announce its fundraising campaign. The team dutifully carried out the project in stages, including interviewing the entire team, implementing a Category Creation strategy, choosing a brand architecture, building the platform, and finally, validating the design.
To figure out how to best represent our expertise, we began by defining our technology's category. Doing this strengthens a brand's image and allows it to position itself as a leader in a specific market. Synapse's product aggregates data from various official sources, thus providing access to reliable information on medicines. It also simplifies decision-making while writing prescriptions and dispensing and taking medicines. As such, Synapse Medicine developed the first Medication Intelligence (MI) platform. Our definition: "Medication Intelligence provides a complete vision of medicine-related information. It simplifies decision-making by using reliable and up-to-date data in real time. It can be adjusted to each patient to prevent iatrogenic risks."
We then worked in synergy with the branding agency LORD to build Synapse Medicine's brand platform and visual identity. We wanted to end up with a new, modern brand image that looked professional and reflected our technical expertise. After a couple drafts, we validated our new logo and were able to release a first minimum viable product (MVP) website for July, right on schedule.
"In just a few months, we managed to create a new brand image that perfectly reflected Synapse Medicine's values, while preparing the announcement of our fundraising campaign at the same time – two things that are crucial to the life of a start-up! It was an intense time that was challenging and particularly rewarding for my team," reflected Nadijb Bennaï, Head of Marketing at Synapse Medicine.
A year that backed our position as the leading prescription assistant
Synapse Medicine also bolstered its position as the leading prescription solution for telemedicine platforms in 2020. Companies like MesDocteurs,Médecin Direct,HelloCare, and Rofim integrated Synapse's prescription aid tool to make it easier to use medicines safely. This has become all the more important because the use of telemedicine has skyrocketed in a very short time. Between March 1 and 28, 2020, alone, the French social security organization (Assurance Maladie) recorded 601,000 remote appointments, compared to 40,000 in February of the same year.
A 57% increase in employees in a year
In 2020, Synapse Medicine had to take on a support role in the fight against the health crisis, but couldn't drop the ball on its "non-COVID-19" activities, either. We had to continue our activities aimed at providing support to telemedicine companies, hospitals (deploying reconciliation tools), healthcare professionals, and patients, and making the use of medicines safer.
This was also a challenging time for management, since everyone had to get used to working remotely and they also had to recruit in large numbers. In just one year, there was a 57% increase in new employees at Synapse Medicine, most of whom were recruited remotely.
Laure Lahournère (Human Resources Operation Manager at Synapse Medicine) in particular rolled out many initiatives to help people adjust to the situation. They helped maintain cohesion within teams and made everyone feel like they belonged to a big family, despite the distance. "Everyone contributed to the sense of solidarity that prevails within the company. We really managed to strengthen coworkers' relationships with each other during this time, and the team spirit that was born of it stuck around after, which isn't necessarily easy when a company grows this quickly," said Laure.
2021: Synapse Medicine's deployment year
The year 2020 was full of high points and many successes as a team and has thus become the most remarkable year yet for Synapse Medicine since its inception. "2020 in one word? 'Useful.' Useful, thanks to all the projects that allowed us to provide support to healthcare professionals (and the French population) in the fight against the COVID-19 crisis," pointed out Clément Goehrs.
Our main goal is still to provide access to reliable, up-to-date information on medicines to everyone. To do this, we are planning to strengthen our international presence and to deploy a tool that will give everyone access to up-to-date information on their medicines. This tool for the general public will be deployed very soon.
 "The trust that so many healthcare industry players have placed in us and our solid, multidisciplinary team, who have their sights set on international growth, are what will make it possible for us to achieve all our goals for 2021," concluded Clément Goehrs.
Other projects, such as Synapse Medicine's involvement in preparing services listed in France's Espace Numérique de Santé ("Digital Health Space"), offer promising opportunities for 2021.