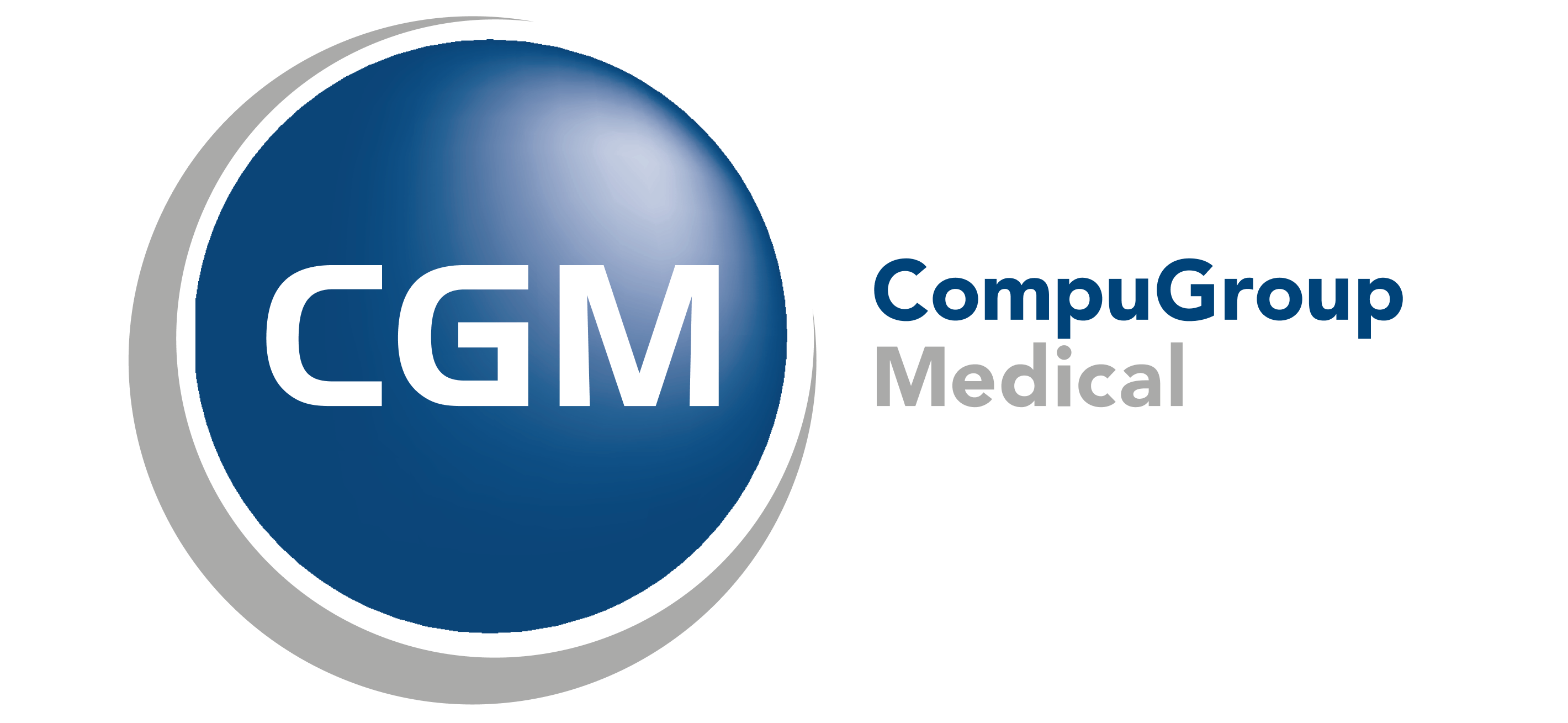 Improve Prescription Safety for Patients Aged 65 and Older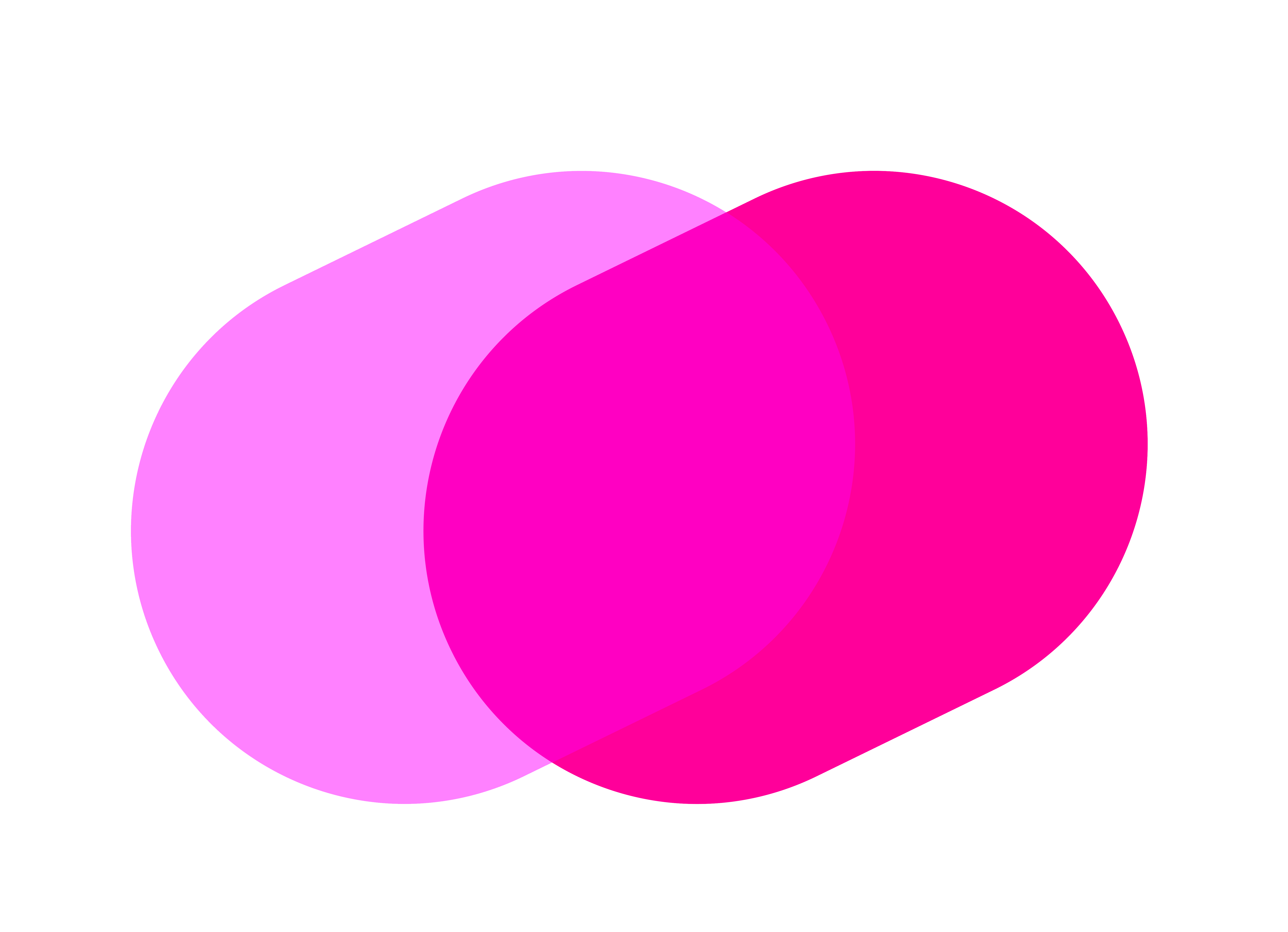 Age Detection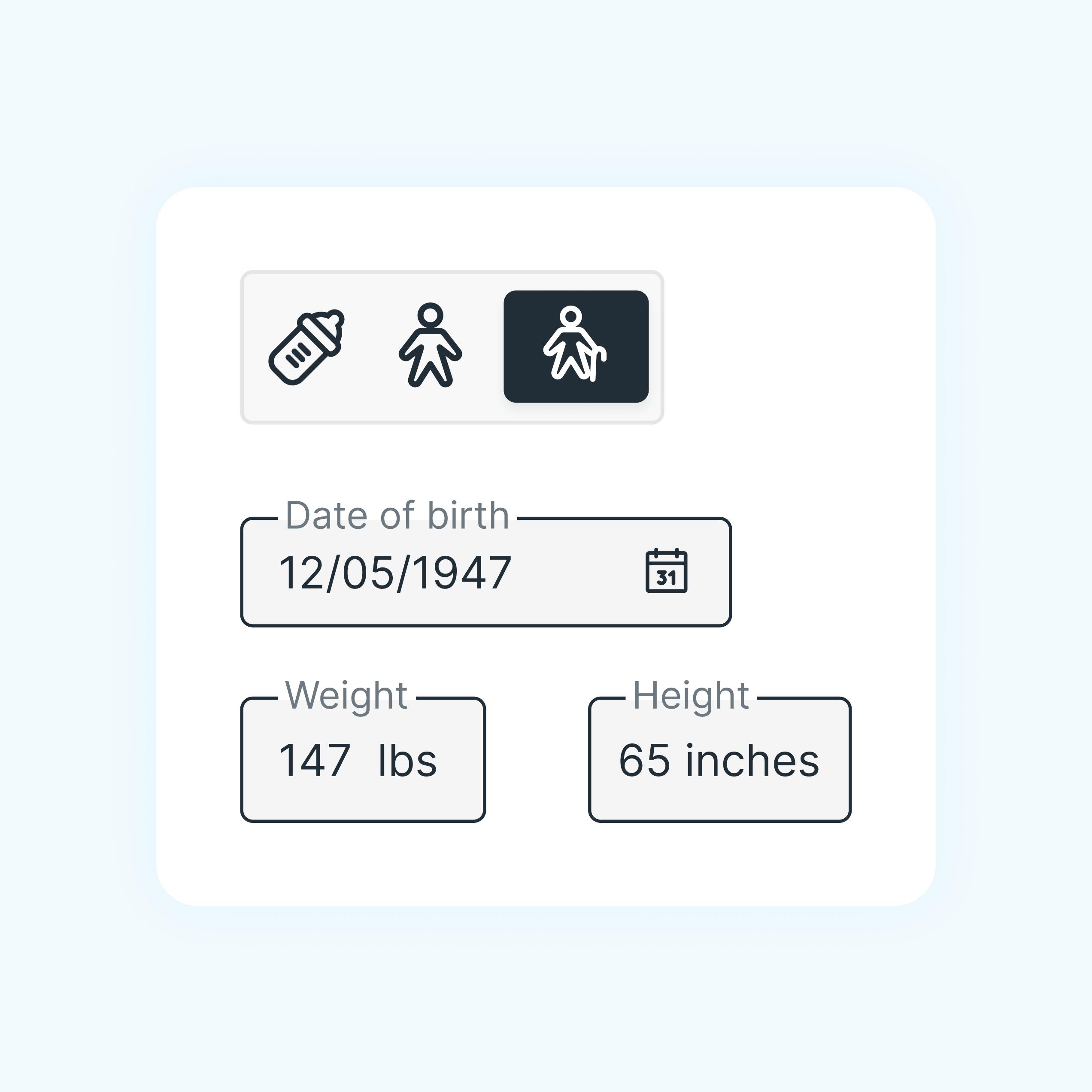 The Geriatric Guidelines component from Synapse Medicine detects the age of your patient—if they are 65 or older—and provides tailored results concerning the prescription.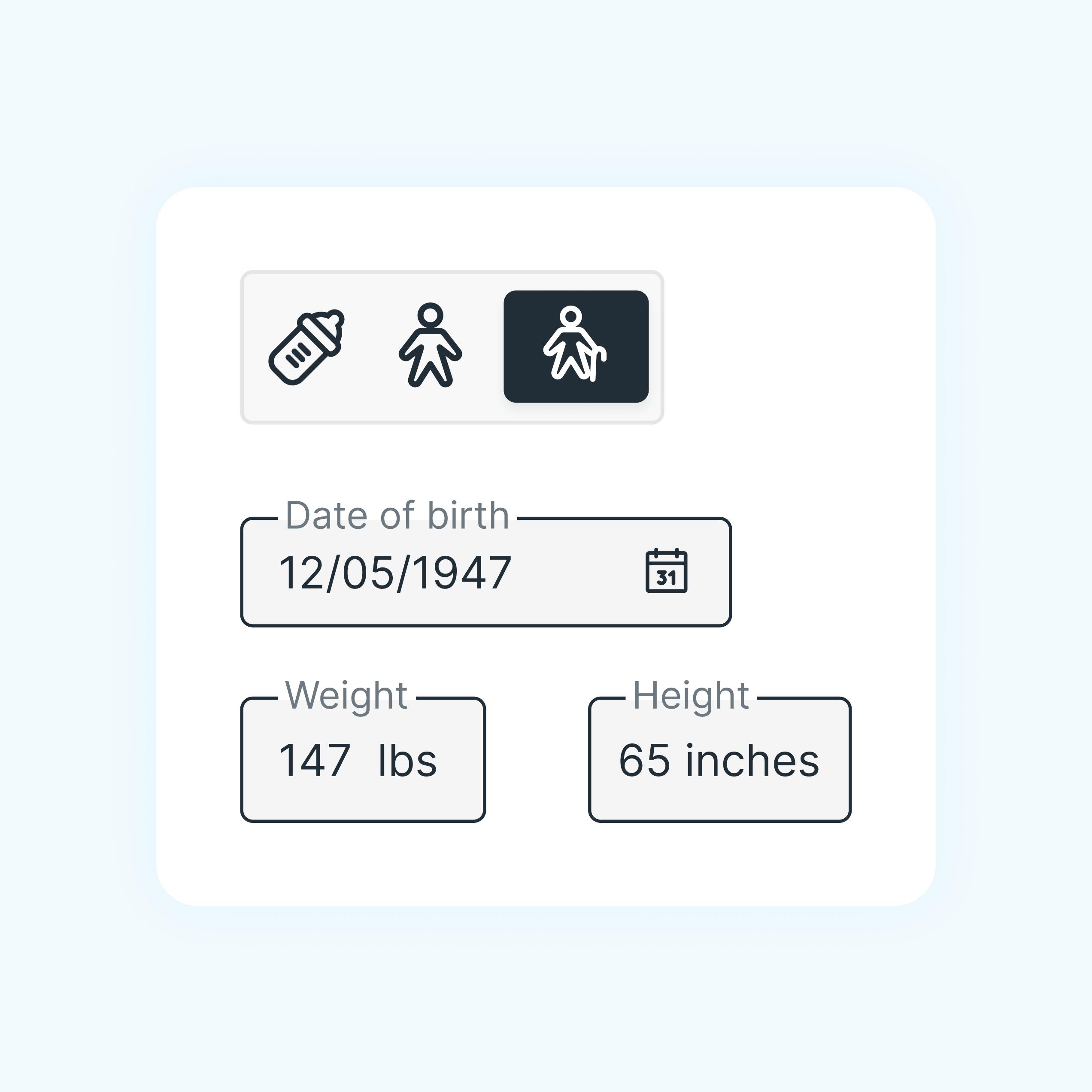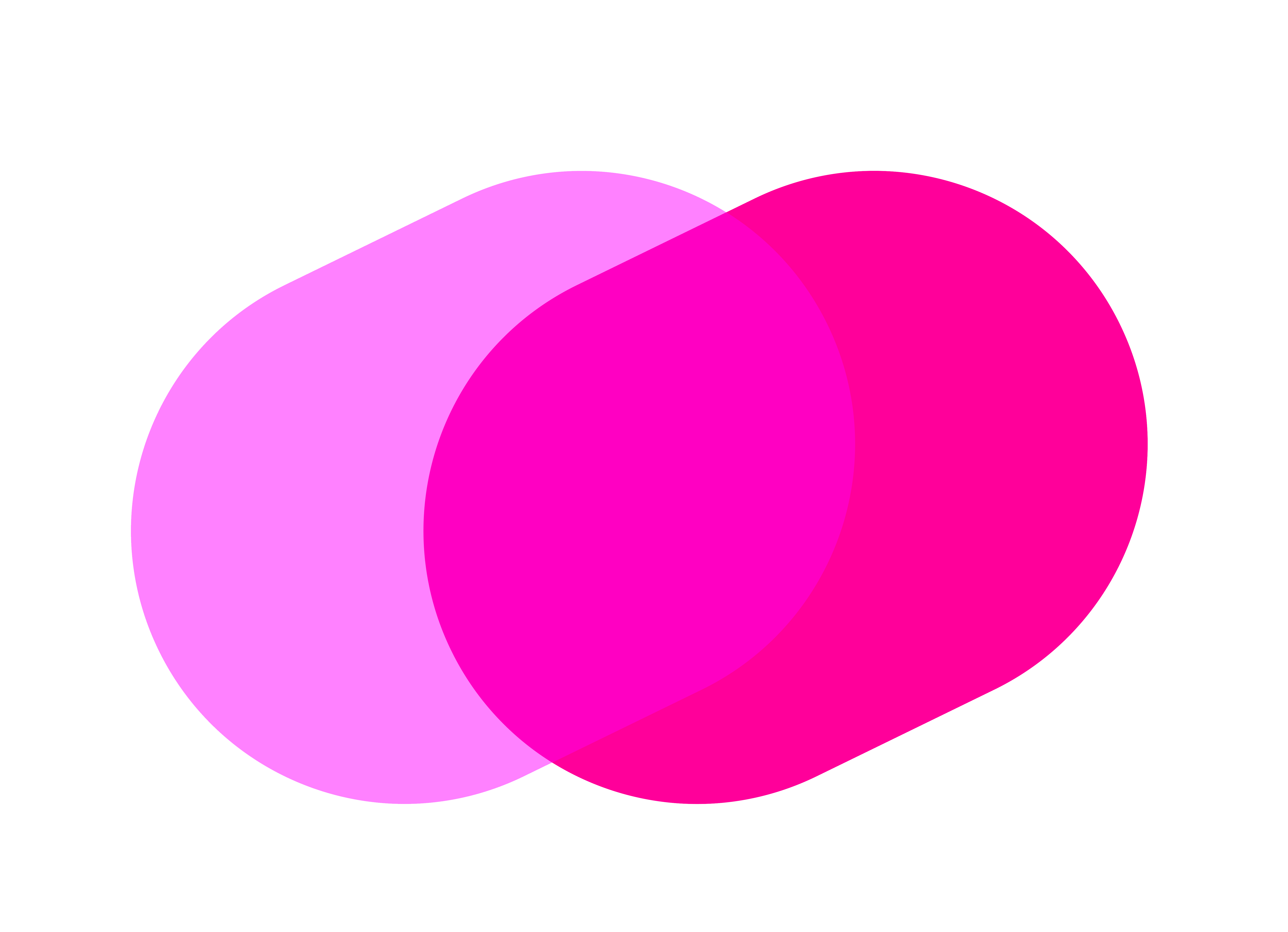 Detection of Geriatric-Related Alerts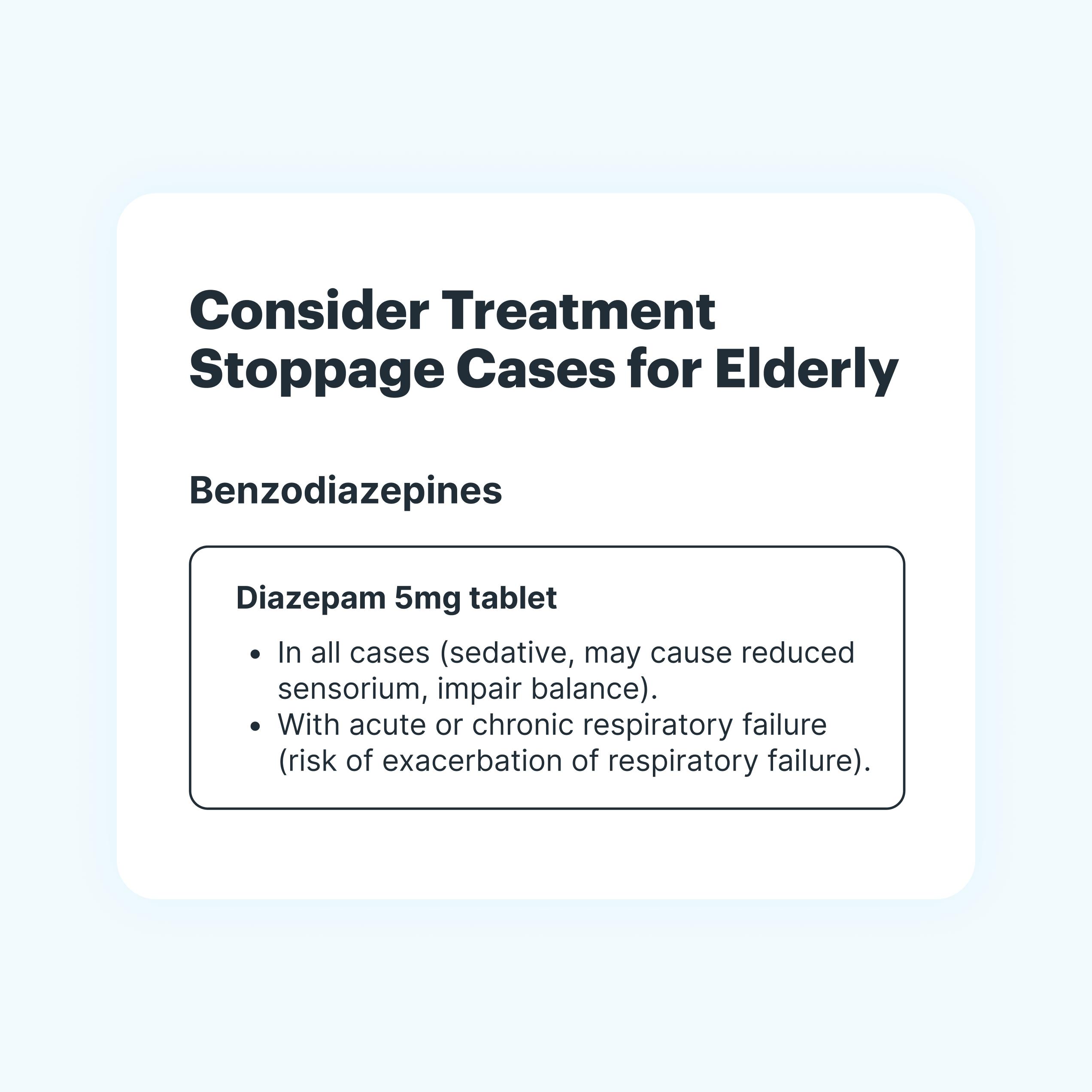 The geriatric alerts from this component highlight the medications entered into the prescription that pose a risk to older adults (aged 65 or older) and indicate whether the patient's condition should lead to a cessation of treatment.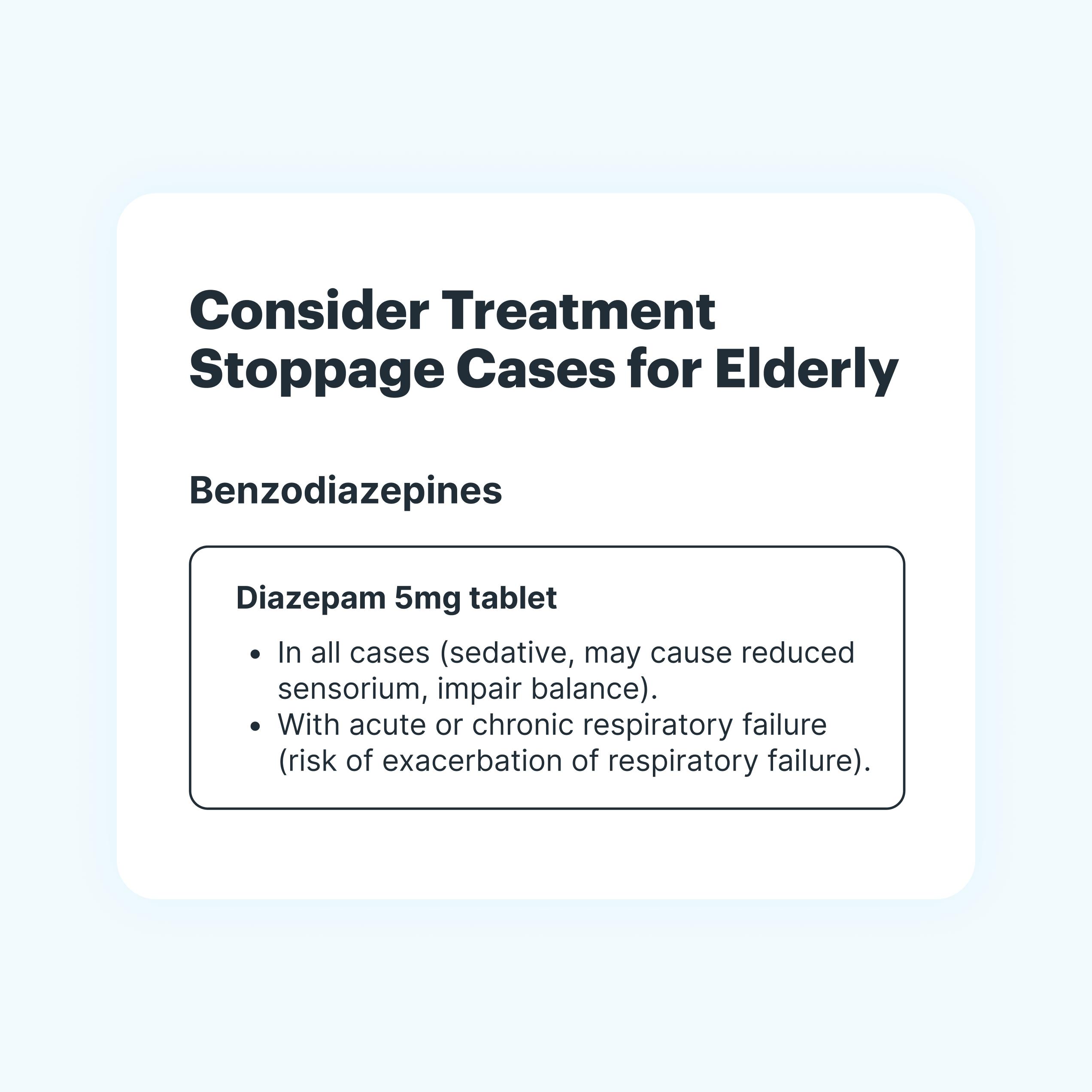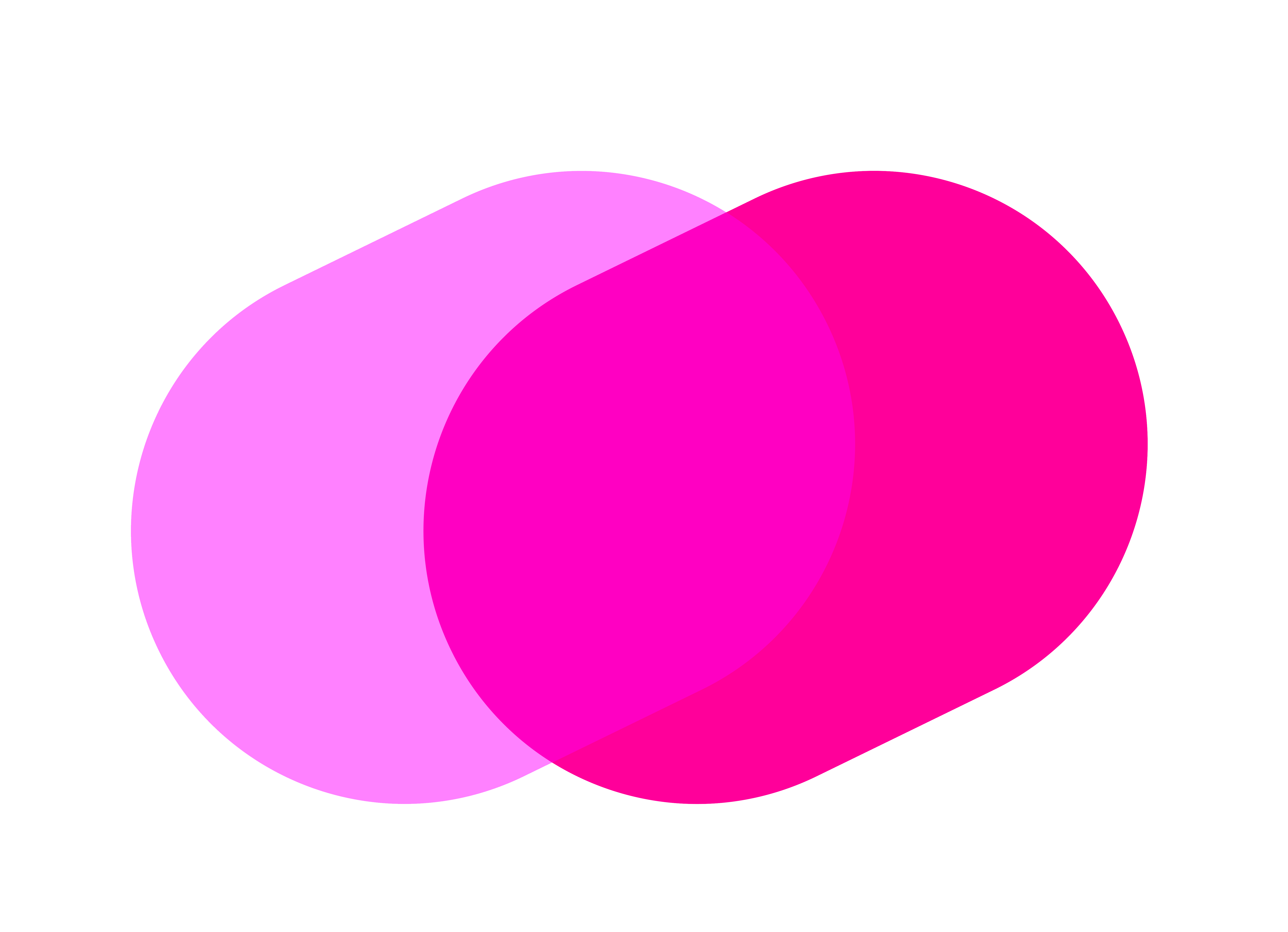 STOPP Criteria Integration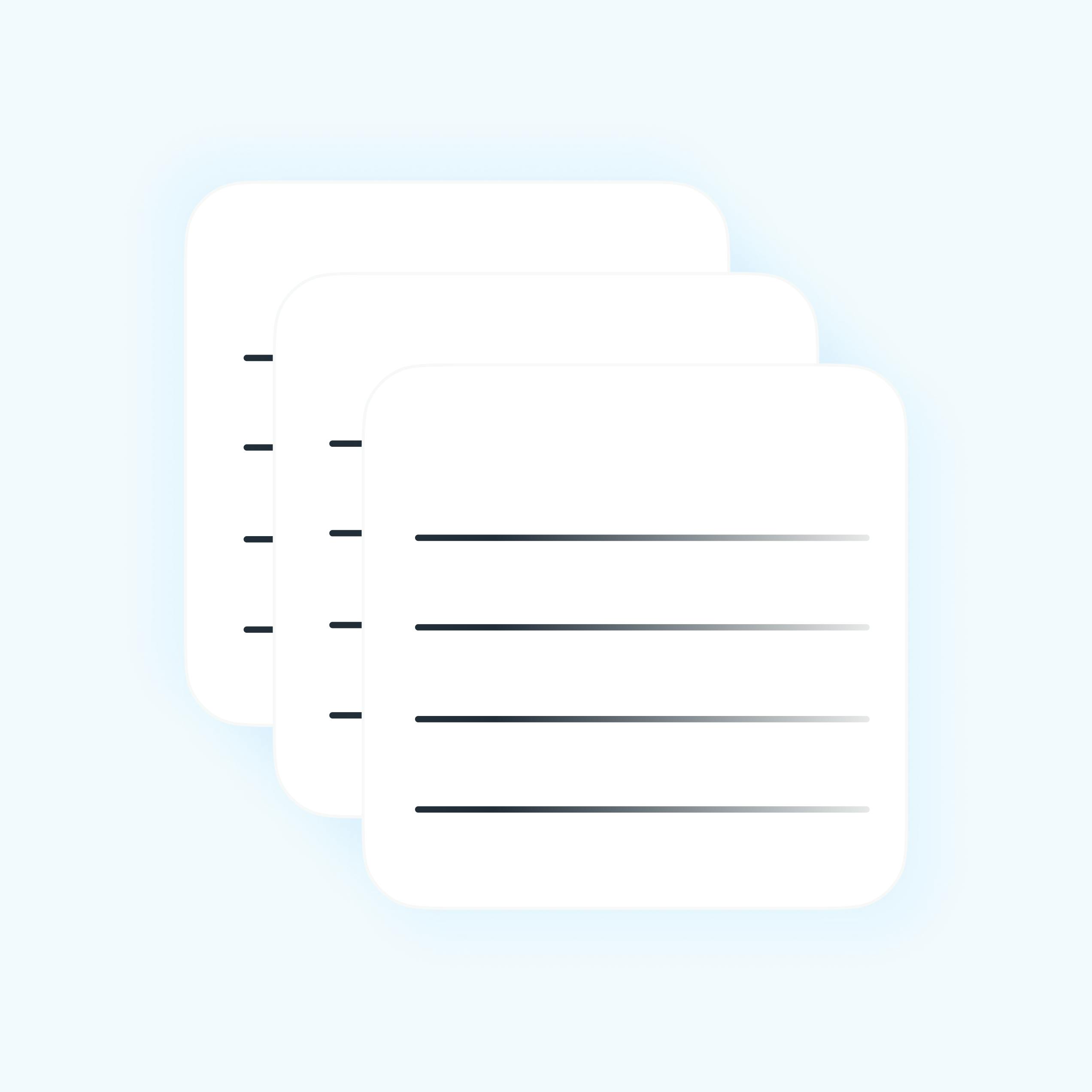 The Geriatric Guidelines component from Synapse Medicine aggregates and synthesizes information provided by the STOPP Criteria framework, specialized in medication alerts for older adults.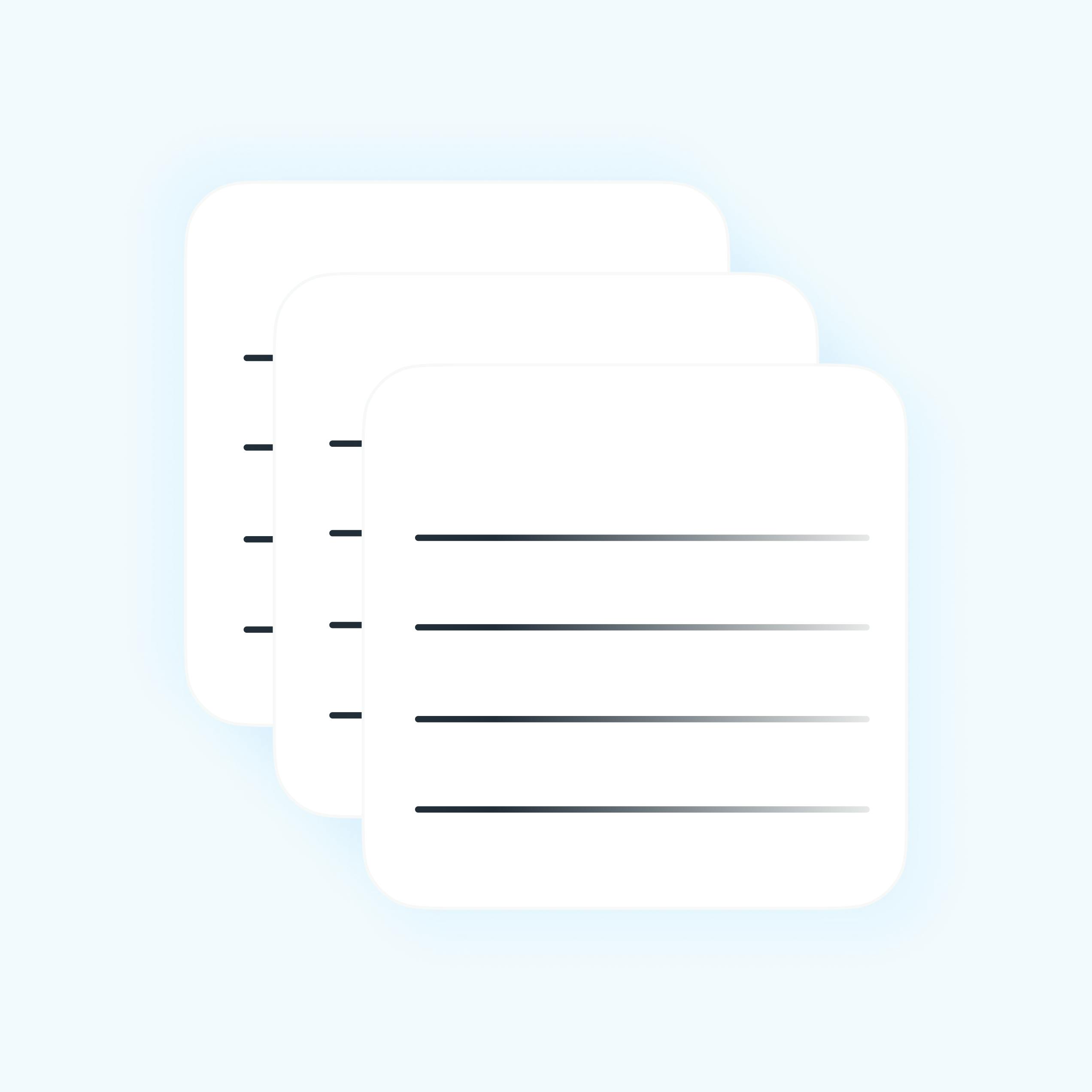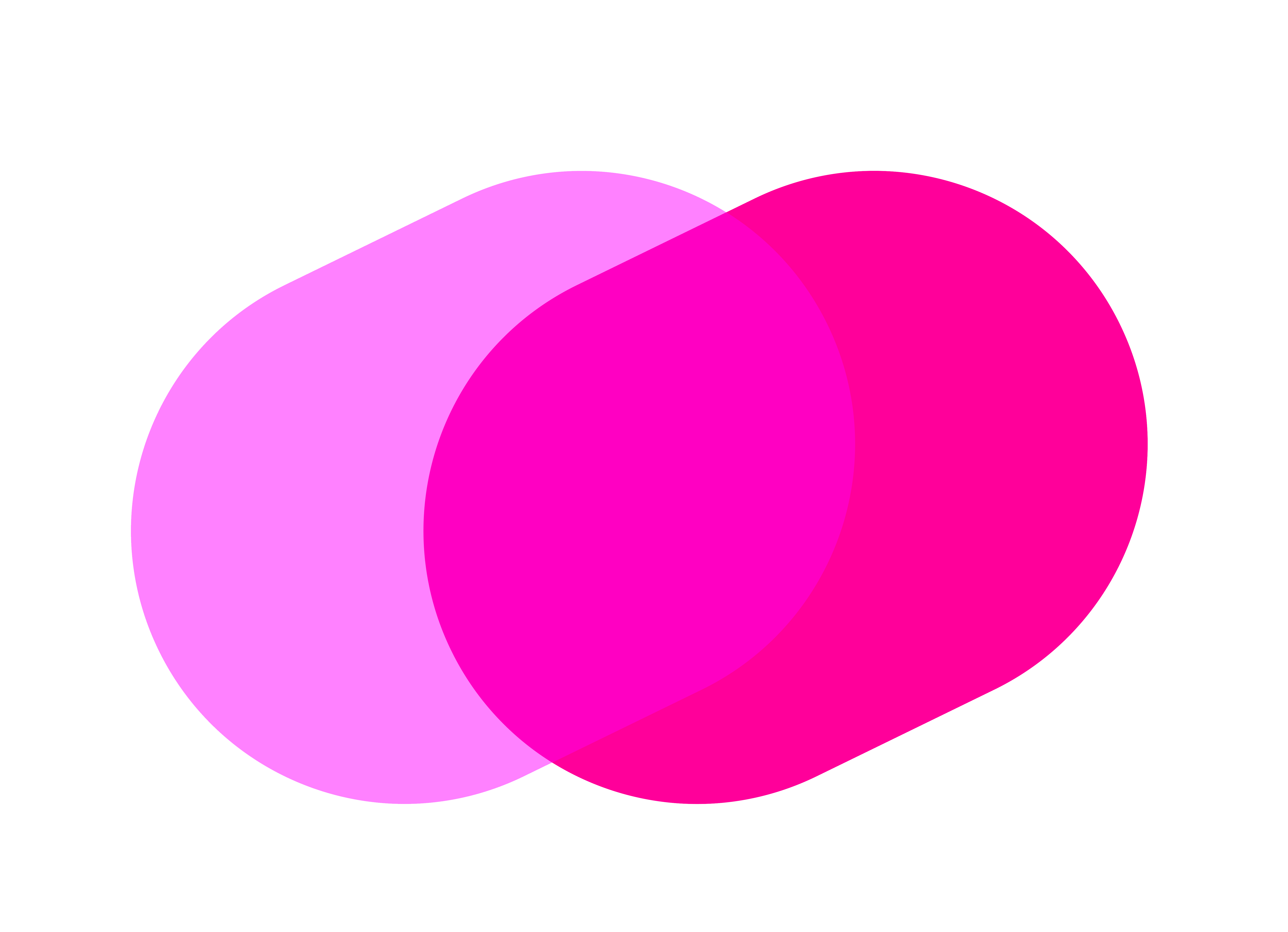 Structured Geriatric Alerts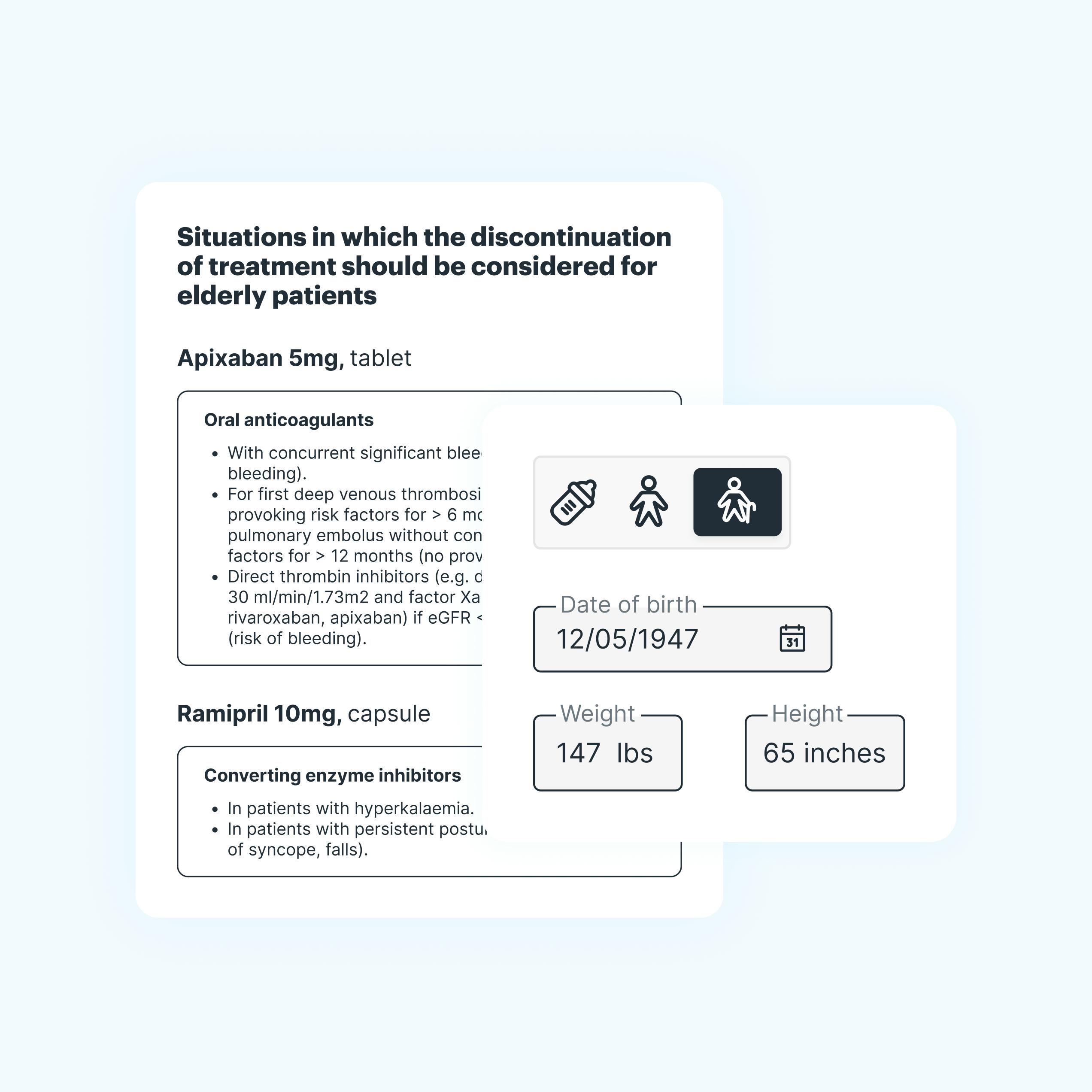 The Geriatric Guidelines component from Synapse Medicine surfaces information related to:
The medication entity and its International Nonproprietary Name (INN)

The therapeutic class of the medication entity

The identified STOPP criteria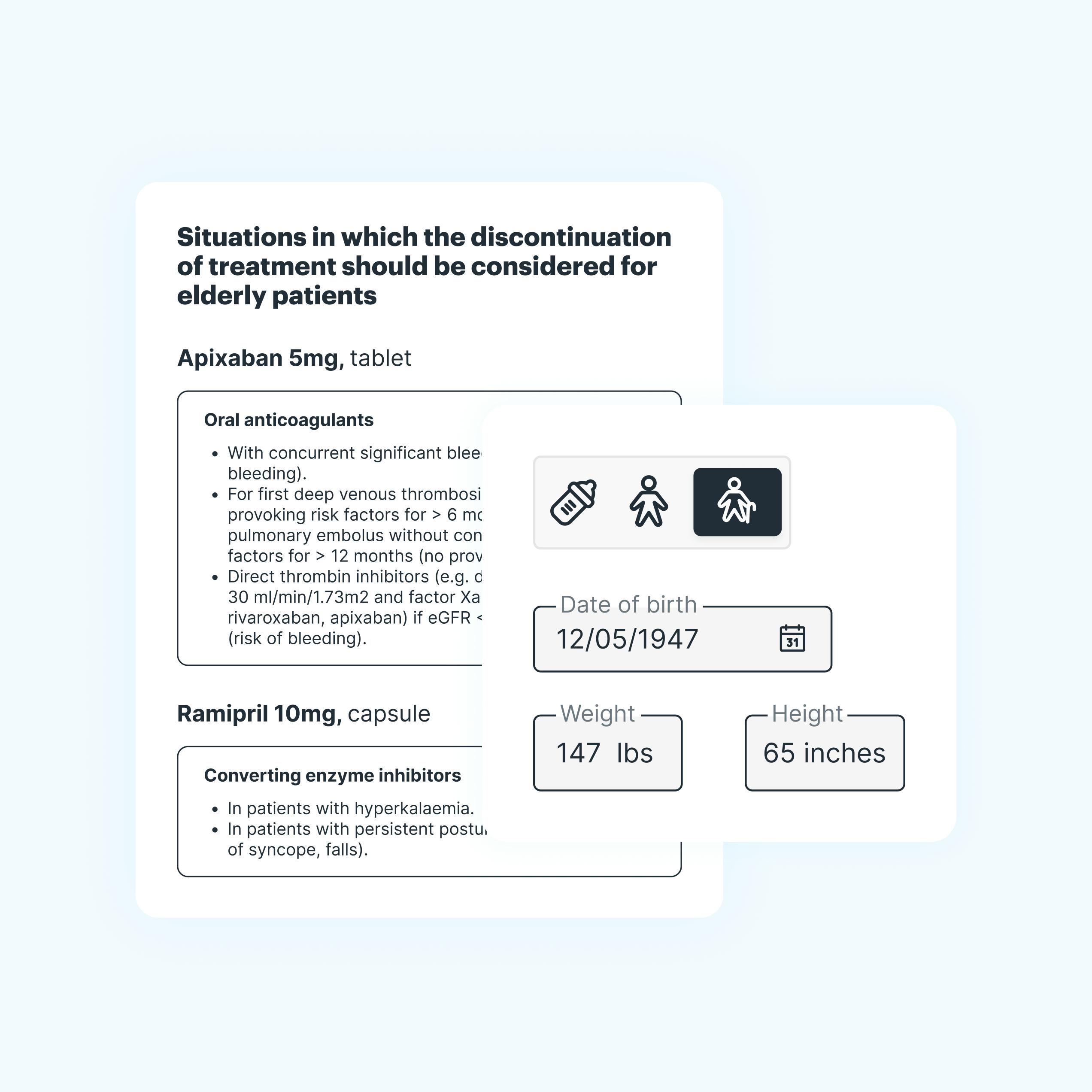 Enhance the User Experience of Your Software
This component can be customized according to your design system and user interface to meet your needs as simply as possible.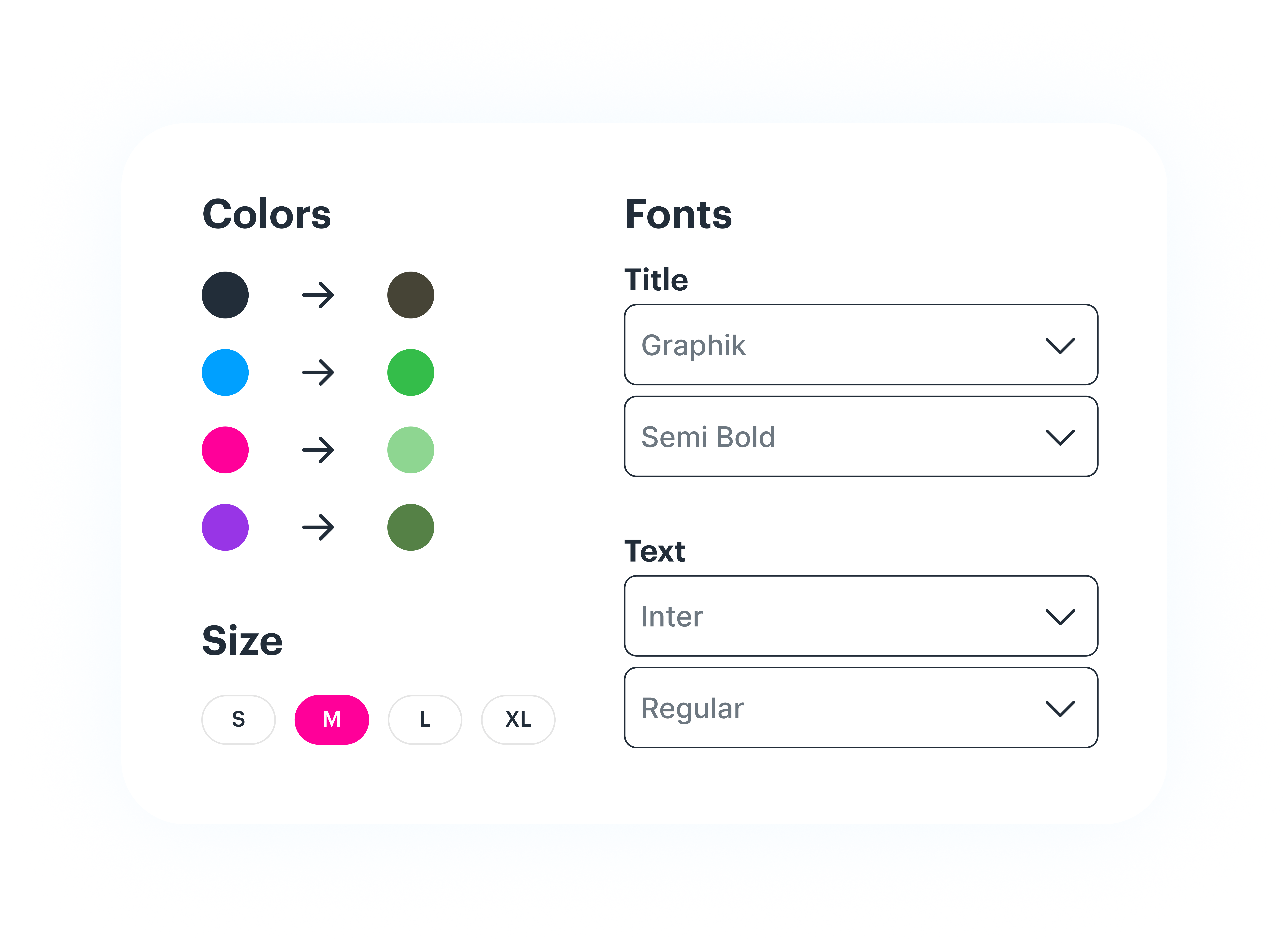 Unlock the Full Potential of Our Components
Our prescription support components are designed to natively integrate and synergistically work with each other.
Patient Clinical Profile
Permet de saisir les caractéristiques cliniques du patient, pouvant impacter la prise en charge médicamenteuse.
Learn more
Drug Clinical Alerts
Décèle les contre-indications spécifiques aux terrains du profil clinique du patient (dont les pathologies).
Learn more
Why Synapse Components?
Based on Certified Medical Sources
Our components are exclusively based on official and certified medical sources, such as DailyMed.
Designed by Synapse's Medical and R&D Teams
Our medical and technical team consists of over 70 individuals who regularly publish on their R&D work.
Coming Soon
Additional Features Based on AI
We implement natural language processing algorithms to optimize time spent on prescription creation and improve comfort in medical decision-making. Look for these additional features in our components soon.